Testimonials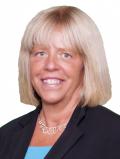 BJ Porter, Baltimore
Sat, 18 Jul 2020
The sale of our property presented specialchallenges and Lois listened and worked with us from day one
Erin R., Massapequa, NY
Tue, 6 Aug 2019
Very happy that Lois Fogal helped us in our journey to find the best home for our family!
Peter H. Bellmore, NY
Tue, 25 Jun 2019
Lois did a great job. We had many showings and we received a great offer quickly! Sandy was great also! The sale of the house was fast and smooth!
Mara Mcgeever Lindenhurst
Thu, 23 May 2019
Lois understood and knew the area we were looking To Buy and navigated that area well. She found our dream Home.
Karyn S, N. Bellmore
Wed, 13 Feb 2019
Lois Fogal was very professional and always available. I would definitely recommend to friends. Lois made selling my house and easy transition. Thanks for all your help Lois Fogal.
Debbie McIntosh, Seaford, NY
Tue, 23 Jan 2018
Lois was great to work with. She found our perfect home and negotiated the deal very good. Lois' knowledge and helpfulness made us feel very at ease with all of the steps involved with buying a home.
Antonella Apicella, Wantagh
Sat, 6 Jan 2018
Lois was very accommodating when scheduling showings. She was also very knowledgeable about the property and very easy to work with.
John Gonta
Thu, 28 Dec 2017
Lois was the consumat agent. She followed through on every aspect of the sale in a highly efficient manner. I would strongly recommend her services to family and friends.
Charles Weinraub
Wed, 29 Nov 2017
Lois is top notch! I have worked with her a number of times and every experience is better then the last. I would recommend her to any of my family or friends.
Shaun stone 64 sunset av farmingdale
Mon, 22 May 2017
Lois did a great job and found me exactly what I was looking for! Fantastic help I will be referring her and usin her again! She even negotiated the previous owners furniture in the deal for me. Never once did I call and she not answer promotly. She will be the one I use for my second house.
Charles Weinraub Wantagh NY
Wed, 8 Mar 2017
Love her she is the best!! Few are as on it and thorough as Lois. I can't wait for her to sell the finished product.
Debbie Az
Sun, 19 Feb 2017
We had 2 sales agents sell our home. Bob's partner is Lois Fogel. Although both agents did a great job, Lois Fogel went above and beyond to make sure this sale would be complete with permits, forms etc. Lois Fogel should be on this form. Lois Fogel and Bob were excellent agents. Make sure Lois gets equal aknowledgement
Richard & Kristen P. | Seaford, NY
Sun, 13 Nov 2016
Lois Fogel and Brian Dowling provided superior support throughout our home buying process. They made my family feel like a priority. They provided great knowledge and support, even offering recommendations on contractors and pizzerias in the neighborhood. Lois was always available, even during difficult negotiations between seller and buyer. All the way through the process Lois and Brian were there. Starting at the open house through the closing, they were part of our home buying processs and we thank them for their time and support.
EM, Wantagh NY
Mon, 25 Jan 2016
Lois made sure we had our CO's and COA's in advance to make our sale smooth. Also, she had great connections for our mortgage and inspection of our new home. She also had knowledge of movers. Lois tactfully put up with my hysteria at various points. I want to also comment that Lois was treated poorly by a family member of our buyers who was not happy with the walk thru. He later apologized to her. She deserves kudos for handling that situation so well.
Christie M. Levittown New York
Sat, 3 Oct 2015
Lois Fogal was the best. Honest, knowledgable, friendly, understanding and knows the business. She treated us like family, not just some potential client. She was there for us the whole way through, start to finish. Lois is a gem, a true gem. I will continue to refer everyone I know to her. She made life easier for us. Thank you Lois!!!!
Donna and John Monico
Mon, 13 Jul 2015
Lois made selling our home easier than expected. Helped relieve a lot of the stress. Professional and respectful at all times.I would recommend her for the knowledge of the area and talked to us as people not just sellers, that was important.
Tamina azizi 129 old firm rd Levittown, NY 11756
Sun, 28 Jun 2015
Lois is very noligable about her work. Lois was there for me 24/7 when ever I needed her to answer my questions. She was very attentive to my needs and very patient and understanding to all the questions I had as a first time home owner. I wouldn't hesitate to work with Lois when he opportunity comes.
Patty Seaford NY
Sat, 28 Feb 2015
Lois was great throughout the entire process, providing us with contacts for items that needed to be addressed such as CO's. I have already referred her to a friend.
Greg aiello
Tue, 10 Feb 2015
Lois was a great broker. Was available whenever I needed to speak with her
Wayne Vogel, San Diego, CA
Sat, 10 Jan 2015
Lois Fogal used her extensive knowledge and experience in my area to get my home sold quickly and at a great price. Lois is very responsive, and was always available to answer any questions that I had. Lois made the process of selling my home a fun adventure, with no stress, and I would absolutely recommend Lois Fogal and Century 21 AA Realty to anyone buying or selling a home on Long Island.
Click Here to See More Reviews