Testimonials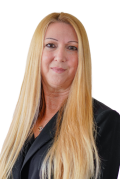 Anne LaMarca, Lindenhurst
Fri, 4 Sep 2020
Lori was great when it came time to sell my house! She is smart, knowledgeable, honest and trustworthy! I immediately felt at ease and knew I'd chosen the right broker and Real Estate Co! My experience was great, Lori kept me informed on every step and I always felt comfortable!! My house sold for over asking price and I have Lori to thank for that. She is an excellent broker and I would recommend her highly!!!
Steven Morris, Lindenhurst
Wed, 2 Sep 2020
Lori was very knowledgeable on the community and the transaction process. She understood our needs and found us the perfect home.
Anne New york
Sun, 30 Aug 2020
Lori approached the Town of Babylon and had several issues resolved for me. She was so helpful in finding people to help us.
Mary Ziegner, Babylon, New York
Sun, 3 May 2020
Lori Gillam was most professional realtor I have ever dealt with. She took a personal interest in me and in selling my house. In addition she is uch a war and friendly person. I consider her my friend.
Afton Virgilio, Lindenhurst NY
Fri, 1 May 2020
Lori was a pleasure to work with from start to finish in the purchasing of our first home. She was always easy to reach and able to answer any questions we had. As a first time homebuyer, we had an enjoyable and informative experience. Lori was personable and we will recommend her to anyone going forward! She is truly an asset to the Century21 team. Thank you for everything Lori!
Renata Mikucka
Fri, 13 Mar 2020
Lori Gillam did well on texting back right away, sending alerts of the new houses I would definitely recommend Lori Gillam because of her professionalism, trustworthy and knowledge.
Amanda T, West Babylon
Wed, 1 Jan 2020
Lori goes above and beyond what is required. I feel like I gained a friend because she truly cares about her clients and it shows. She was amazing start to finish and helped move things along so quickly. As a first time home buyer I had so many questions and Lori was so timely in answering them all and really broke down the whole home buying experience for me. She had excellent recommendations throughout the entire process. I truly don't think I'd be a homeowner so quickly if it wasn't for Lori. She helped get me into my first home and I will be forever grateful. I will continue to recommend Lori to all my family & friends!
Lewis Puglisi Sr
Thu, 12 Dec 2019
Lori did great. I am very thankful she helped me with everything. I had no idea about the process. Very happy at the end.
Irene Dzieciaszek, Lindenhurst
Thu, 12 Sep 2019
Lori helped us with the original purchase of this house.we went into contract in April. We ran into problems with the Village about permits. Lori went above and beyond to help us by calling and going to the Village herself to try and speed things along. The buyer's decided not to wait and pulled out. Lori put the house back on the market. We had another buyer in a week Lori explained to the new buyers and their realtor about the permits and that we were in the process of resolving the issues. They decided to go ahead and go into contract. She was there with us all the way. She kept me updated everyday. I could call her anytime and get an answer. She actually called me on a holiday to give me an update. She is very committed and does things very personally Lori is the person you want working for you when you run into problems. We made a tough situation much easier. I will definitely recommend her.
Danielle, Suffolk county
Wed, 4 Sep 2019
Lori seemed easy to work with and understanding so we decided to sign with her. As first time home buyers we were not very familiar with the processes involved. Lori walked us through every step of the way and was always available to us anytime we had a question or concern. It was a pleasure working with Lori throughout this whole process Lori helped make this process as smooth and easy as possible. It was a pleasure working with her and I would definitely recommended her to anyone who is looking to buy a home.
Janeen De Rims, Copiague Harbor
Tue, 3 Sep 2019
I would highly recommend Lori. Very professional and wonderful person.
Sheri Khokhar
Tue, 20 Aug 2019
It was a pleasure working with Lori Gilliam. She was always there for me, very approachable, very concerned and I would definitely recommend her to my friends and family.
James Gilliland
Thu, 6 Jun 2019
I was extremely apprehensive as to my home sale. Lori addressed our needs, formulated an action plan to achieve the best possible outcome for us in an appropriate amount of time which she attained on all points in less than a weeks time. She was attentive to our needs to an extreme and I would recommend her to anyone else who would consider selling a home in Lindenhurst. She knows the town and reads people well which in our case helped to get the best possible offer on our home. She was an active participant not just an agent ! I'm a tough client. Lori attended to everyone of my needs, answered every phone call and question timely and correctly and represented the way I would have liked to sell my home. Both parties happy and satisfied for what each received. Lori knows Lindenhurst real estate. She provides a great client centered product and delivers on all her expectations in a timely manner. Simply said: Lori knows what clients want both buying and selling what more can you ask for?!
Joseph M Arceri Massapequa NY
Mon, 25 Mar 2019
Lori was an absolute pleasure to work with. Joe Arceri
Paulette Jappell, Lindenhurst
Sun, 24 Feb 2019
Lori made a very trying time easy for me. She is more like a close friend than an agent. Lori cares about her clients. She is. Personable and can relate to you in all circumstances. I would gladly recommend her to everyone I know.
Dean gustafson, West Babylon
Sat, 10 Nov 2018
Lori was a fantastic real estate agent
Barbara Lawson, Lindenhurst, NY
Mon, 17 Sep 2018
My fiancée met her at the Oktoberfest table and liked her. Lori is an extremely pleasant, patient, thorough, knowledgeable individual. I would definitely recommend her. She is dedicated to her job and her love for her job shows. She is an outstanding agent. Lori has all the qualities you would want in your real estate agent. We may not have seen eye to eye on everything but she was patient, never irritated and always took the time to explain things to me. She is excellent at her job and her years of experience shows. She was ALWAYS available, I never had to wait for responses, phone calls, etc. More people should be as dedicated to their clients as she is to hers! Again, Lori is amazing. She had to have a plethora of patience dealing with my fiancé and I. We originally were going to sell both of our houses. Lori priced and put together a package for my house and put it on the market, then we decided to sell my fiancé's house instead. She made up a booklet, flyers open houses, and had a number of buyers and we changed our minds again! We put my house back up for sale, had work to complete, etc. Lori put everything into the sale again, had 3 open houses. And wound up selling the house for top dollar. Through all that she was always happy, never irritated, always patient. She is an asset to Century 21!
Maria Barbato Winston Salem, NC formally Lindenhurst, New York
Thu, 17 May 2018
Lori is an excellent broker but more important she is a kind and a trustworthy person. Real estate of course is a business but it is vital to have someone like Lori who works hard to understand her client and their true needs. She puts her heart into her work and it is quite apparent when you meet her how real and genuine she truly is. Lori was extremely helpful from the beginning of this venture until the final sale of my home. She is always willing to step up and take on any issues that may have occurred and handle the problems head on in a professional manner. Long Island is flooded with real estate agents and brokers willing to sell your home and make money but Lori Gillam always will do her absolute best to make sure you as her client will be completely satisfied and treated with professionalism and have your best interest at heart. To me, this is quite rare and impressive and I highly recommend Lori for your real estate needs.
Diane Baglio Bayshore NY
Thu, 25 Jan 2018
I would highly recommend Lori. She is attentive, reliable, and very compassionate to the needs of her clients. She helped in this stressful time for everything to go as smoothies as possible.
Mary and Kirk Stiffa
Wed, 8 Nov 2017
Lori Gillam worked with me to sell our home. She is knowledgeable,honest,and is very familiar with the area where I lived. She has a positive attitude and is such a friendly person to work with. Lori Gilliam takes the time to explain the total process of selling a home. She sets realistic sale prices. Lori Gilliam was there from the very start of the process until the day we closed. Lori Gilliam was always reachable and cares very much about her clients. I would highly recommend Lori to sell or to find you a home. You will not be disappointed.
Click Here to See More Reviews