Testimonials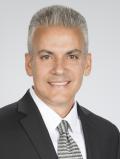 Daniel Castro
Tue, 3 Mar 2020
Helps you understand every step of the process, treats you like family, and goes out of his way to help you in any way he can. 100% recommended.
R & J Tipa, Farmingville, NY
Tue, 4 Feb 2020
Manny was professional, courteous, and provided excellent service in the sale of our home. He was always in communication with status updates and kept us apprised of every step of the process. We would absolutely recommend him for all your real estate needs!
Mike Appel, Copiague NY
Tue, 3 Dec 2019
I would use and recommend Manny Guella to anyone buying or selling a home. Manny is a professional and always available to answer questions and give updates on how things are progressing with the listing and sale of our property. Manny communicates frequently and informed us on the process of selling our home.
Jim & Geri Rheel
Sat, 9 Nov 2019
We knew the agent for many years since he and his wife lived in Amityville. We trusted Manny with the biggest decision we were going to be making. Manny is a honest, trustworthy, hard working person and we new he would do the right thing for us when selling our home.
Kevin Ocampo
Fri, 8 Nov 2019
Manny was very respectful and insightful. His professionalism, knowledge and enthusiasm was extremely helpful as first time home owners. Roseanna Guella was also fantastic, they were both very courteous, professional and tailored to our needs. They made the experience truly fantastic. They were very approachable and were available to answer all our questions. Having someone so knowledgeable was great as first time home owners.
Mike Massetti NY
Thu, 7 Nov 2019
Manny made the process very easy, was always available for our questions & I would highly recommend him to my family and friends. Thank you Manny.
Odalis Urena
Sun, 21 Apr 2019
Dealing with Manny it is truly wonderful, peace of mind. Knowing the broker cares about the process like it's his home is very important. Taking his time to check up on the property shows how much he cares. We need more realtors like Manny! Keep up the good work!!
odalis urena
Tue, 11 Sep 2018
I've dealt with other brokers before and Manny does such a great job, would recommend him in an NY Minute.
Janet Cella, Lindenhurst
Tue, 14 Aug 2018
Manny was always there to give advice and explain the next steps necessary. He was particularly helpful with the troublesome tenants and added a strong presence where I was not able to. The tenants ended up moving out before the house was sold and without any legal action which made the entire process easier. I do not believe that would have been the case if it were not for Manny Guella.
Janet Cella, Shirley
Tue, 14 Aug 2018
I wish there was a superlative greater than excellent here! I never sold a house before, Manny took a great care to explain every step and what to expect. I would like to add that there was plenty of "unexpected" too. And that is where Manny Guella really came through. While I was frenzied and panicked, Manny was calm and gave me direction and support. This was invaluable!
Janice, Lindenhurst
Fri, 3 Aug 2018
Thank you Manny for all yout help. You helped me through the most stressful time in my life. You helped to make it less stressful. Thank you!
Edin cordon copiague ny
Thu, 22 Feb 2018
Edin cordon 37 beverly ave copiague long island new york. Many did great job end selling my home in copiague I would recommend him to my family and friends?
Yasmin Georgiadis, Copiague NY
Thu, 2 Nov 2017
Manny is the greatest. Intelligent, professional. Knows what he is doing. Manny helped us get much more on the sale of our home. Manny always gets back! Very well dressed. Neat. His wife Rosanne is also very professional. Attractive and pleasant to deal with. Receptionists were great at scheduling
Walter musial long Island, NY
Wed, 4 Oct 2017
Manny was experienced, we'll spoken always very professional and respectful. Returned calls and texts promptly (even if at family functions). He made a difficult relocation for me much more manageable.
Gerri and Ed Brown, Copiague, NY
Sat, 16 Sep 2017
Manny Guella met with us and gave us his proposal for selling our house. We were impressed with his high level of confidence. He gave us many tips on how to present our house and he was right about everything. We would highly recommend Manny Guella to anyone trying to sell their house. Right after we signed the listing, he brought in about 20 salespeople from his office to show them our house. They started showing it right away and within two or three weeks we had our buyers.
Adonis Garcia, North Babylon, NY
Sat, 9 Sep 2017
Manny was very patient with my family. Buying a house is a difficult decision and he understood that part. Thanks to Manny Guella and his wife today our family is enjoying the pleasure of place we call home.
Jose Genao, Bay Shore
Fri, 8 Sep 2017
Great guy to work with.
Stephanie and Hector Flores
Fri, 12 May 2017
He was so knowledgable and made this process less scary. Him and is wife walked us through every step and were there to answer any question. I would recommend him again and again.
Island Medley West Babylon, NY
Sat, 18 Mar 2017
Although Manny was not our broker during this transaction we certainly felt like a client. He made sure all of our questions, concerns and requests were addressed. Manny meet us several times at the site on short notice for inspections and assessments. He was very punctual both by phone, email and in person. When we were trying to set a date to close my attorney couldn't get ahold of seller's attorney and Manny was able to make sure the lines of communication always stayed open. During the purchase Manny's father passed away and he was still able to make sure we were taken care of. There was no loss in time and no waated time. We have had many experiences with brokers, but he has definitely raised the bar. After we closed Manny gave us a thank you card with hand written best wishes and a bottle of champagne. He has earned us as a future client.
Heidi & John Lindenhurst NY
Tue, 7 Mar 2017
Manny made sure that we understood the selling process. He was very good at explaining things to us. Once we received an offer he was on top of the negotiations to make sure we would come to an agreement with a selling price. We also dealt with Doreen who was also very professional, polite and accommodating when we had any questions or concerns. It was a pleasure dealing with her. Manny was very professional, polite and readily available if we needed him or had any questions. He went out of his way to make sure the entire selling process ran smoothly.
Randy Liebowitz
Fri, 18 Nov 2016
Manny showed intimate knowledge of the property and showed genuine intetest in my requirements, even checking with the local ordinance bureau about my concerns. Manny was very responsive and quick to turn around queries and documents. Everyone was fantastic. Im not just saying that.
Mete Goren, North Babylon
Fri, 18 Nov 2016
Manny was a professional throughout the entire process, his expertise and knowledge made me feel very comfortable. i would recommend Manny to anyone. Thank you.
Beth S. Babylon, NY
Fri, 18 Nov 2016
Manny was professional and helpful during the purchase process. We had a very tight deadline finding a new property. Our family had very specific needs as to what type of home and areas we were looking. Manny listened to our needs and made the entire process seemingly easier for us. He sought us out the "PERECT" home! What makes Manny the ideal realtor is his presence, attentiveness and possess years of experience in the market. We cannot thank him and the team and Century 21AA Realty enough for their professionalism!
Yasmin, Copiague
Sat, 3 Sep 2016
Manny was the best! He really works hard. He's available. If he is with another client he quickly txts you to let you know he'll get back to you. He explained all the steps in purchasing a home in detail. My husband and I can not think of one negative comment. He's just good at what he does. He cares for his clients and it shows.
Beth, Lindenhurst, NY
Sat, 6 Aug 2016
Manny is the type of agent everyone should look for. He is knowledgable of current market trends, approachable, available and listens to his clients needs. Mostly what we experienced was an agent that was a very effective communicator and honest with us during the sale of our home. His company has a comprehensive business model and marketing plan for their clients. Manny's professional demeanor speaks volumes to the service he brings forth to his clients. We look forward to highly recommending Manny to our family and friends.
lori merritt babyon n.y
Sun, 31 Jul 2016
Manny Guella i must say is very sincere soft spoken . knows what he is doing and made it easy because i clearly did not lol . he took the time to explain and didn't make me feel that i was suppose to know .. in other words he didnt make me feel less intelligent then him . Even when he waited for me on the side of the road because i couldnt find the place it was pouring rain . Manny called me from the car to let me know he was making a run fr the door ha ha ha didnt blame him . just a good guy ...
Tania Dufour, Lindenhurst NY
Mon, 25 Jul 2016
I am a single mom and this was my first home purchase. I knew nothing going in. Manny Guella was very knowledgeable. Many times I had to bring my 2 year old with me to look at houses and he was always very patient. I never felt pressured or rushed. I would text and call at all hours of the day and he always got back to me. I never felt like I was bothering him. I was so excited on the closing day and when the other side arrived over an hour late , he remained calm and optimistic. I would recommened him to everyone I know buying a house. Many people say buying a house is very stressful, I didnt feel that at all and that was because of Manny and Doreen.
Phillip Scalia
Mon, 6 Jun 2016
Manny Guella was amazing.. He was honest, hardwork and always kept us informed... He did everything to make the selling of our house easy... He was professional and caring. Just Would recommend him to anyone looking to sell or buy.
david padro 1 arpad st hicksville ny 11801
Wed, 6 Apr 2016
hey was really good I appreciate his help and very professional I will recommend him to anyone thank you
Raul Araujo
Fri, 26 Jun 2015
Since the beginning Manny was always there to assist and willing to listen to our request and tried really hard to find us the house of our dreams. He was always there when we needed him and he was willing to listen and answer our calls. He was always on top of everything and always on time when we had appointment. He always explained us anything that we didn't understood and help us guide us to the process. Without his help and his team we wouldn't never gotten where we got. He was such a big help in this and I am more than happy to have dealt with him.
Click Here to See More Reviews