Testimonials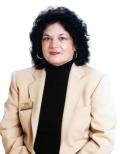 Brad Alexander
Mon, 25 May 2020
Excellent agent, very comfortable, respectful and we felt comfortable with her.
John and Caravita Pennacchia 301 N 7th St Lindenhurst NY 11757
Wed, 5 Feb 2020
Marianne is a superb real estate agent. She goes above and beyond to help her clients. She is extremely knowledgeable in her field and I would highly recommend her to anyone buying or selling a home.
Karla, Alex & Jelly Bean now from Patchogue, NY
Tue, 7 Jan 2020
We were looking for some one who wouldn't give up on helpings us, we knew the process would be stressful and we had a lot of requirements that I myself didn't think we could find within our budget. Thankfully we did find it and Marianne always encouraged us to keep going, reminding us that eventually we would find our home. We are so happy and thankful we found Marianne to work with. In all honesty we met other realtors which we felt were being very biased even prejudiced against us but not Marianne. She always treated us fairly with great kindness and professionalism. She was great from start to finish!! Thank you for helping us find our forever home Marianne!
Diahann Larrier Amityville New York
Fri, 27 Dec 2019
Marianne Lappas is the most reliable, caring person I have ever dealt with in selling a home. She caters to all of your need with no stone left unturned. I have sold my home, recommend her to friends, and will miss her phone calls and reassuring voice daily. Thank you Marianne for your persistence and dedication to your field! You are a gem
Josephine - Lindenhurst
Tue, 22 Oct 2019
Marianne was very personable, open and honest. She was very responsive to my communications and was working on our behalf at every step. There were many bumps along the process and Marianne handled each and every issue with knowledge and expertise. She kept me apprised at every turn so there were no surprises. Marianne was just wonderful and helped take the pain out of a difficult situation. I would highly recommend Marianne, she is easy to deal with, a caring and above all a really nice person.
Brian Donovan Florida
Wed, 31 Jul 2019
I now consider Marianne a close friend of my family she's a very down to earth person with a lot of experience and talent.
Janine and Dustin
Tue, 7 May 2019
Marianne Lappas was wonderful in helping us find our first home. She went above and beyond and truly took the time to care about us. I would highly recommend her to anyone looking to purchase a home. She was a angel!
Donna Palumbo, Lindenhurst
Fri, 5 Apr 2019
I was moving closer to family & work and saw a listing of Marianne's . I contacted Marianne and she was very friendly, knowledgeable, & helpful. I was ready to move again, and contacted Marianne to list my house & help me find another. If I move again, i'll be calling Marianne for her expertise.
Donna Palumbo Lindenhurst
Fri, 5 Apr 2019
Marianne is a great person & realtor, very professional, courteous, personable and always available.
Tami Brickner
Fri, 5 Apr 2019
Marianne Lappas is a dedicated agent, she is very knowledgeable and goes the extra mile to get your home sold. I'd highly recommend her.
Tony Huang (19 7th street Lindenhurst, NY)
Thu, 4 Apr 2019
Marianne Lappas was well organized with setting up and planning everything accordingly. I greatly appreciated everything she has done for selling the house. I would definitely recommend her to my friends and family.
Neil Iovino lindenhurst long island
Tue, 23 Oct 2018
Marianne is a wonderful person who not only acted as our agent she became a good friend !!!! It was a pleasure working with her in our adventure to find our new home !!!! She was always available anytime to set up appointments to see houses and it was an extreme pleasure working with her !!!!!
T. Registre
Tue, 25 Sep 2018
I recommend Marianne to anyone who is seriously buying or selling.
Marie & Joe Lantigua - Noth Babylon
Wed, 11 Apr 2018
Marianne is an EXCELLENT real estate agent, she was ALWAYS there for us whenever we needed her. We would for sure do business with her again in the future. I love her personality and the way she works makes the whole process look so easy. Thank you Marienne for everything you did for us, we are sooo happy with our new home.
Leni and Roy
Wed, 29 Nov 2017
We found Marianne on Zillow by chance. Luckily we found her, because she turned out to be the best possible person for our needs. She was amazing to say the least and would recommend her to anyone that I know that needs a real estate broker. Marianne was very helpful in all areas of our purchase. Always there when we needed her, even if she was busy.
Marija Stelcer Jereb, Copiague NY
Wed, 23 Aug 2017
Marianne Lappas' experience and expertise assisted me in selling my house, She was readily available to answer my questions and guided me through the process from listing the house to the closing. I would highly recommend her and Century 21AA whether you are selling or buying a house
Edwin Gonzalez. Holtsville
Sat, 15 Jul 2017
Thank you for your help you are a wonderful person . And now a family member to us we love you and thanks again.
Michael Cacciatore, West Babylon
Sun, 11 Jun 2017
Marianne will find you the perfect house. She will get you to see it the day you start dreaming about it. And she will see it out to the end that you get the house in the condition you want for a better price than you could have ever envisioned it. I can only imagine how much I would have hated the buying real estate process had Marianne not been involved. Marianne has been my family's go-to real estate agent for years, and I think it stands to reason why. I love Marianne and her entire family, and am so happy that I used her to find my house.
H Diah Fortlauderdale
Mon, 20 Mar 2017
I was please pertaining to the online advertisement of my property, my house did look extremely attractive. Marianne Lappas showed a remarkable level of professionalism in every aspect of the sale, interacting with her was such a pleasure she was quite knowledgable with all her advise her expertise has proven successful, my experience that i've gained with her has paid off my house was sold in a short time I am quite pleased and would not hesitate in recommending her to anyone selling there home.
Jeanine & Ray. Wantagh.
Wed, 22 Feb 2017
Being it was our first time buying a home, Marianne stepped in as not only our broker, but as a mother figure and/or friend. We had plenty of laughs and would be up at midnight searching for houses together. I still talk to her till this day and always recommend her to others who are also looking for a home to call their own. She is one of a kind and her personality definetly adds to her job description. She always had our back whenever we needed her and she 100 percent stepped in when needed. I am so happy our first time buying a home was dealt with her. Thank you Century 21! We are beyond excited.
Linda Sollecito 48 shore drive copiague n.y.
Fri, 30 Dec 2016
Great sales person great personality. Like a friend
Valerie O'Neill, st. James ny
Thu, 29 Dec 2016
This property started out as an investment property, but over time became nothing but a headache. After falling behind on the mortgage we decided to try to short sale it. Marianne was very understanding of our problems with this house. She was insightful and very knowledgeable with these types of real estate transactions. Marianne was able to sell the house fairly quickly. Marianne was great! I can't thank her enough!
Sam, Farmingdale, NY
Sat, 16 Jul 2016
A straight forward broker, always available for help! Extensive knowledge of real estate business and very honest with pros and cons. Would definitely recommend anyone. 10 stars!!!
Amanda Claudio copaigue ny
Fri, 17 Jun 2016
Marianne Lappas understood our budget and helped us search for our first home. She was easy to contact,dependable, and she made sure everything was in order and properly done. I highly recommend her for any realty services.
Lisa Bianco Lindenhurst
Fri, 26 Feb 2016
Marianne works very hard and is great at her job.
Charles L.& Linda Waugh 5475 Villa Springs Court Suwanee Ga. 30024
Thu, 25 Feb 2016
Marianne was the best of the best & the office staff was very co-operative. Marianne was the best sales rep. She went above & beyond in helping us through this process. She is a real credit to your office & she sure be given sales person of the month/year. I would recommend her to all. Marianne was with us from start to finish. She was the best of the best.
John Griesbacker, Houston TX
Sat, 3 Oct 2015
When my wife and I were getting ready to sell our house, I did a good bit of research on local realtors and based on sales and feedback, Marianne was at the top of our short list. After our first meeting, I was convinced that she was the person to sell our house - she was friendly and knowledgeable about the area. Her suggested sales price for the house was the same as ours. Marianne was on top of our listing all the time, and anytime I had a question or concern she always took my call - I never felt put off when speaking to her. She was helpful at all stages of the sale - and she always did her best to clear up any delays or problems in the process. I would use Marianne again for a house sale, and I can't recommend her enough.
Angela kennedy, lindenhurst,ny
Sun, 13 Sep 2015
Marianne Lappas is a wonderful and helpful agent at centers 21 I would recommend her no matter who she works for , she is always working with you. She gave us every moment that she could and answered all of our questions promptly . She was always there when we needed her from the little non essentials to the big worries. This is our first home and she helped us through the process with as much ease as possible . She is highly recomended and we will work with her again for sure . Thank you marrianne
Phil Q Syosset
Fri, 4 Sep 2015
MRYANN and PATRICA were excellent. very professional and a pleasure to deal with. they take care of everything and make it easy to sell your home.
Priya Bajpayi
Wed, 19 Aug 2015
She is punctual, friendly and professional. Best agent I have worked in my life. I had recommended her to my friends and they also are very happy with her work! I recommend her without any reservations. She is off the hook!
Joe Lodato
Fri, 7 Aug 2015
Marianne is a peach and felt with us gracefully during our first home purchase. Through our trials and tribulations and never once had a nasty thing to say. It was always no problem Joe we will do it. Give her a promotion!
Gary & Donna Kurdzos - Lindenhurst
Fri, 7 Aug 2015
this was our first time buying a house and Marianne was very helpful in explaining how the whole process was going to unfold and would highly recommend her to family and friends
Ric Haberzettl, Long Island, New York
Sat, 9 May 2015
Ms. Marianne Lappas is a very knowlegeable and effective person. She is able to move properties. She provides constructive advice. Another very important quality is that she was available for calls well after normal business hours as well as keeping me informed at all times.
Juan c espinal, copiague
Tue, 17 Mar 2015
Maryann is the best she will be there for u in every or any situation u may have under any circumstances she had a pet and a family member pass away and still made herself available to me thats what u call proffesionalizm and dedication to help her clients non the less loyalty i will never go to anyone else with regards to buying or selling a home maryann is the person u want by ur side i love u maryann myself and my family are happy to have had u as our home specialist we love u so much....... And i can never stop thanking you............
Valerie troise st.james
Sun, 1 Mar 2015
She is the best! I highly recommend her as an agent!
Click Here to See More Reviews