Testimonials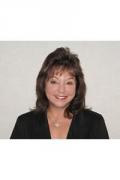 Tom Whitfield, North Babylon, Ny
Sun, 2 Feb 2020
Marie was wonderful and made my experience a great one. She showed me multiple properties and was always available if I had any questions or concerns. Would recommend highly to anyone.
Scott mirsky plainview
Fri, 12 Apr 2019
Marie Ambrosio is the best- very attentive trusting and diligent
Denise Iannone, Amityville
Thu, 18 Oct 2018
Mari Ambrosio is a competent and knowledgeable sales person. Century 21AA is lucky to have her represent them.
Bill & Denise Iannone Amiltyville, NY
Wed, 10 Oct 2018
I felt right from the beginning that Marie knew what we were looking for and had our best interest in mind.
Louise Tedesky, Medford, NY
Mon, 8 Oct 2018
Marie was very professional, knowledgeable and a pleasure to deal with. m She kept in touch and was always there when I needed her. I was very happy to have Marie as my agent. She got the home sold, with no problems. I highly recommend Marie as a great agent!! I highly recommend Marie Ambrosio if your looking to buy or sell a home.
Keith Farmingdale N. Y.
Mon, 4 Jun 2018
It was a pure pleasure working with Marie,she made you feel like she was part of the family and her passion for what she does clearly showed. excellent!!!!!!!!!!!!! the best!!!!!!!! would recommend her to everyone. I have dealt with realtors for a long time and Marie is the first one who delivered 100% of what she promised and then some.
Steven Muratore, Bethpage New York
Thu, 27 Jul 2017
This was our first time buying a home, Marie Ambrosio made this whole process bearable, because of her experience, patients, knowledge of the area, and her willingness to really help us find the home that fit our family. To me and my wife, Marie has become part of our family! Thank you Marie for all of your hard work. Sincerely, Steve Muratore Marie Ambrosio, was very knowledgeable regarding the transaction process, and kept my wife and I at easy during the sale of this property. Marie, made herself available to us all the time and always responded to our texts or phone calls in a timely manner. Could not ask for anything more. The Best!!!! Thank you again Marie, we love you!! Sincerely, Steve Muratore
Jose E urquilla north babylon
Sat, 21 Jan 2017
Maria Ambrosio was great and knew exactly what she was doing. Every step of the way she was available with the answers to questions. I won't recommend anyone else but her. Many, many thanks.
Diane Libertelli
Sun, 20 Nov 2016
Marie Ambrosio is very knowledgeable and trust worthy. She has a sincere interest in making me comfortable. Calls me back in a minutes notice. Helped me with the paper work. Helped me in my decision of an attorney. She was delightful!! I enjoyed working with Marie Ambrosio, She always had my interest at heart. I would recommend Marie in any future real estate transactions. Marie made the sale an enjoyable experience. Marie Ambrosio was very caring, professional and truly an asset to be with. My experience with Century21AA Realty was above my expectations. I highly recommend this office and Marie Ambrosio.
Jonathen P
Sat, 24 Sep 2016
She is a great broker, she's extremely helpful and knowledgable!
Daniel Flynn West Babylon
Mon, 22 Aug 2016
Overall Great Experience
Manny, Hicksville, NY
Sun, 31 Jan 2016
I would highly recommend Marie Ambrosio as a realtor. She really goes the extra mile for her clients. She was always available to answer my questions at any time. Marie is knowledgeable about the area and marketing. She is an effective intermediary among buyers, sellers, lawyers and banks.
Lenore Wall
Mon, 26 Oct 2015
Marie Ambrosio was a very professional and knowledgeable sales agent - we really clicked together. Would use her again if needed and will recommend her to anyone looking for property.
Click Here to See More Reviews