Testimonials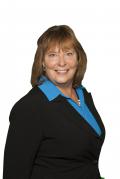 Michael P Golden, Stamford, CT
Thu, 17 Oct 2019
Maureen is a professional, knowledgeable realtor. She was well known to my parents and they had great trust in her ability to market and sell their home of 60 years. Maureen quickly established a reasonable plan for the house and gained our confidence by her frequent and thorough communications. She truly was our "project manager" for this transaction and took charge of many of steps that we could not effectively do as we were out of state. Each service provider that Maureen recommended and engaged on our behalf, from the attorney to the waste haulers to the electricians to the cleaning crew, were quite good and very reasonable. She, and her recommended attorney, worked quite well together and the closing process went very smoothly. She seemed to have a very professional relationship with the buyer's agent which worked to keep the process smooth and timely. Our family is most grateful that Maureen was able to close this important chapter of our lives and give our 90 year old parents additional comfort knowing that they now have additional financial resources to support them in their new home. Maureen- well done and thank you very much...the Golden family
Elyse Lynch Massapequa, NY
Fri, 9 Aug 2019
We loved Maureen! She was professional, honest, and made us feel completely comfortable and confident in all of our decisions. We have and will continue recommend Maureen to our friends and family!
Charles and Colleen Guarneiri
Thu, 8 Aug 2019
Maureen was a pleasure to have as our real estate agent. At our initial meeting, Maureen provided us with helpful information and explained the process of selling our house. She was always available to answer our questions and offer us advice. We would recommend Maureen for her knowledge, patience, honesty, and dedication. Thank you Maureen for all you did!
J. Kass for home in North Bellmore, NY
Fri, 5 Jul 2019
Maureen came highly recommended by a friend and in conversations it was clear she had a good sense of the market but especially of our needs and would be able to help us. She consistently went above and beyond - meeting with us regularly and recommending solutions to the challenges of selling an original buyer home 56 years later! At the same time, she was sensitive to the feelings of the seller. Maureen is the consummate professional. She cares deeply about her clients and about maximizing their return. She was also extremely accessible -- in person, via phone/email and via text.
Robert birbiglia
Thu, 31 Jan 2019
Maureen provided professional,courteous and exemplary service..Respnses from her were prompt and informative..many times she went beyond her call of duty to assist me as questions and problems came up during the entire process. She was extremely helpful during this stressful time often responding to my sale queries and providing solutions and direction at unusual hours of the day or night....and there were many of these. She is certainly a credit to your organization and I would not hesitate recommending her to anyone looking for a top notch agent (in fact I've already done so). Please pass this evaluation to her as I am a firm believer in giving credit to someone when it's due. She made both the seller and buyer very comfortable during the entire process. Her demeanor and knowledge are just two of her fine attributes that make her the salesperson she is.
Frank P Bellmore NY
Sat, 1 Sep 2018
Maureen was terrific every step of the way she walked me through the process keeping me informed and was very professional. Me and my family were very satisfied and we will recommend Maureen and century 21 to anyone
Tara D'Alessio, Massapequa Park
Wed, 20 Dec 2017
Maureen was very helpful throughout the whole home buying process. She is very knowledgeable in the area that she works in. She took great care of us and also the home owner's, who she was not representing. She made the process as easy as possible for them too! Maureen is very diligent in her work, which is a characteristic that is beyond important for a real estate agent!!
Georgia, Wantagh,ny
Mon, 18 Sep 2017
Do not hesitate only work with the best Maureen!
Lauren, Massapequa
Sat, 28 Jan 2017
My parents have been dealing with Maureen for years. She is so kind and caring. She doesn't want to just sell a house, she wants to make sure it's perfect for your needs. I knew Maureen would be able to help me in my home search and right away she found houses to suit my family and situation. She always made sure I was comfortable with the process and made sure everything was done the right way. She is amazing at what she does.
N Galatioto, Florida
Sat, 31 Dec 2016
Maureen, in my opinion was not my view of a typical sales person which unfortunately I do not view highly. She was outstanding. She is very soft spoken but I won't let that fool you. She is tough a nails and was not afraid to negotiate and throw hardballs. Being in another state I was impressed how communicative Maureen was keeping me up to date every step of the way. Throughout the transaction I was confident she served my best interest. I wouldn't hesitate to recommend her to my closets friends and relatives.
Elaine and Joe Simeone Lindenhurst
Sun, 25 Dec 2016
I would strongly recommend Maureen. She made the purchasing of a new home very pleasant. She made us feel like we knew her for a long time and it help the process. She is very likable.
Fred, Seaford NY
Tue, 22 Nov 2016
Very professional.Communication was excellent.
Anthony Anisowicz Newton Mass.
Sat, 13 Aug 2016
Presentation and booklet prepared by Maureen with comparable properties and locations was excellent. This was a critical factor in selecting Maureen Maureen did an excellent job in selling this property! Maureen suggested using a house cleaner which was important in the selling of the house She arranged for expeditor, electricians and purchased alarms. Got more for house than listed price!
Jessica and Peter , Bellmore NY
Sat, 13 Aug 2016
We could not imagine going through this process without Maureen guiding us. She is full of knowledge and was always extremely helpful. Maureen was warm and friendly to us and most importantly, approachable. She answered our questions and made us feel comfortable during our buying process. We would recommend her to anyone who is looking for a realtor whether buying or selling. Overall A+ experience!
Tim Morris, Bellmore, NY
Sun, 17 Jul 2016
We just bought our first home through Maureen Agostinacchio! The house is a perfect fit and a great price. Maureen was spot on with this recommendation! We are looking forward to many years in our new home.
CEK, Seaford
Sat, 14 May 2016
Maureen Agostinacchio did a wonderful job facilitating the sale of my home. She made the process stress-free and I recommend her without reservation.
Mr. And Mrs. Brian and Christina Crocitto, Massapequa, New York
Wed, 16 Mar 2016
We knew our money and investment was being watched over carefully by Maureen. This was very reassuring to my wife and I. It may not have been a million dollars but it was our money. And we worked hard to earn it.
Robin Martin
Tue, 1 Mar 2016
maureen - Always had my best interests in the front - always kept in touch- I trusted her and her instincts - helped me whenever I needed her all in all a great experience.
Armonk, NY
Fri, 19 Feb 2016
Maureen helped sell my mother in laws property when she passed away. I was impressed with her professionalism and knowledge of the housing market. I would highly recommend Maureen to other prospective buyers and sellers.
Maggie Austrie, 16 Oakland Street, Hempstead, NY 11550
Thu, 21 Jan 2016
Working with Maureen Agostinachio was a blessing. She was professional, and punctual at our variouis meetings and open houses. The She made it easy for me to communicate with her without reservation. Her tolerance and patience demonstrated great customer service. Her ability to provide answers and make recommendations was welcoming.Her flexibility to arrange for an appoinment within short notice was very relieving and allay my anxieties at that moment. My experience with Maureen Agostinacchio was worthwhile and I will not hesitate to recommend her to future customers. Maureen Agostinacchio is an asset to your company.
gary simpson,wantagh
Tue, 19 Jan 2016
Maureen is the ultimate professional,helpful, and knowledgeable in all aspects of real estate. Maureen goes above and beyond what is needed. we highly recommend her
Chris - Merrick
Mon, 28 Dec 2015
Maureen was professional in all ways. She exceeded our expectations on our house evaluation and what we were able to get for our sale price. A+++ on her negotiating skills and market evaluation. Could not be happier!
Valerie & Gary Simpson
Sat, 12 Dec 2015
We have dealt with Maureen on and off through the years. She has always been patient and diligent in showing homes within our price range. She was always professional and friendly. We truly enjoyed working with her. We just closed on our new home. Maureen also oversaw the sale of our current home. She gave great advice on getting the home ready to show. She was always easy to reach, and pleasant to deal with. We would call her in the future if we were in the market again. We have referred her to other people, and she was successful in meeting their needs also. We are so impressed with the method in which she works. As mentioned previously, such a pleasure to deal with.
Laura B. Wantagh
Sun, 27 Sep 2015
Maureen is A very hardworking agent who always made us feel like we were a top priority! She listened to our needs and negotiated in a friendly yet aggressive way with the buyers to get the deal done! She was Always accessible and was helpful with random questions As well. She has great connections with reliable inspectors, good lawyers and great relationships with other brokers which made the process less stressful than I had imagined. I would recommend her to everyone!
Richard Ferriggi, Bellmore, NY
Tue, 11 Aug 2015
Maureen was able to get this ale done in a timely and efficient manner. She was a great resource when work needed to get done and made great recommendations for contractors who got the necessary work done quickly and professionally. Maureen is someone you want working for you when you want to get your house sold!!!!
Matt & Janice, Merrick NY
Thu, 2 Jul 2015
We had a wonderful experience with Maureen. Her knowledge of the area and attention to detail was extremely helpful. We would strongly recommend her.
Mary Karol Bellmore, ny
Mon, 29 Jun 2015
Maureen is professional and a very dear friend
Yolande Mathurin
Thu, 26 Feb 2015
Maureen was very helpful, she came prepared with documents that I may need to apply for the Star program. Even after purchase, she was very helpful in answering questions that I may have forgotten to ask.
David Fromm, North Bellmore
Tue, 24 Feb 2015
We engaged Maureen Agostinacchio to sell my mother's house after she passed away. As an attorney, I have dealt with many brokers over the years. Maureen was the best broker I have ever come across. She is very knowledgeable, professional, pro active and responsive. She marketed the house very well. When you are selling a house during the winter that no one lives in and you do not live in the area, many things that need to be attended to come up, such as snow removal, furnace issues, clearing out the furniture and the like. For every need we had, Maureen had an responsive, efficient and inexpensive solution.
Click Here to See More Reviews