Testimonials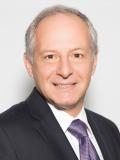 Linda C, Long Island
Thu, 27 Feb 2020
Mike is a professional, hardworking realtor. He sold and found a home for my dad. My two siblings and I had to be involved because we were the trustees. Mike kept us updated and was always in close contact with all my siblings. He, also, had a lot of good advice. Because Michael Francis was conscientious, he made this transaction comfortable, easy, and smooth for my whole family. Thank you Michael. It was a pleasure. Very polite, hardworking, kind individual. Smooth sailing pleasure.
Marguerite, Massapequa Park
Wed, 8 Jan 2020
We can't thank Michael enough for going above and beyond to help us find our home. Micheal worked tirelessly to make sure we found a home which was no easy task for our family of six. We encountered timing issues between buying and selling and were almost without a place to stay but Micheal was able to find a short term rental to suit our needs. Michael works with integrity and compassion and we are so grateful to him for getting us into our forever home.
Linda C., Massapequa
Fri, 20 Sep 2019
Michael Francis was very patient and kind with my family. He went out of his way, and took a lot of time with us. He was extremely professional. My family has not moved in years, so this was a big change. Michael was always positive and informative and understanding. I would definitely recommend Michael Francis.
Vinny M
Sat, 31 Aug 2019
Mike is very personable, a hard worker and was extremely knowledgeable about the area. Wouldn't have considered working with anyone else. It was tough. Several buyers either changed their mind or lost their jobs. Mike was extremely patient, held several open houses and was always available for my questions. Would highly recommend him to friends and family. My above answers say it all. Mike was the Best!!
Sean C Babylon
Sat, 27 Jul 2019
Mike Francis is a Gentleman and an expert in his field. He was patient and understanding and was easy to get hold of. He addressed all our concerns and was always their for the Open Houses, Showing, buyer Inspections and closing. It put the sale of the house at ease for us during a somewhat stressful time. Highly would recommend him to Family, Friends and anyone whom is looking for a trusted Broker and Sales Agent!
Jason, Bellmore
Mon, 1 Jul 2019
When I first made the call to Mike, he was so receptive to everything I said. I told him what we wanted and what we disliked. Mike allowed me to send him many many homes and at the same time, Mike sent me homes to look at as well. Mike did so much research on all the homes we visited and took so much time with my wife and I. After visiting homes around our schedule, we eventually landed our dream home. Mike was able to guide me through all aspects of this purchase and really treated me like a son of his own. Mike assisted my wife and I in obtaining a mortgage though his contact at the bank. Mike gave us a lawyer to use, abstract company and everything else needed to purchase our home. He literally did everything for us. Both my wife and I have purchased homes in here past but this was by far the best experience I have ever had doing so. He is a really pleasant and genuine person. His information will most certainly be shared with anyone looking to buy or sell a home that I may come across.
Sheldon Porter and Kay Lopez : Long Island, New York
Mon, 1 Jul 2019
Michael Francis reinforced my belief that the best customer service representatives in any company are those who inherently enjoy communicating with people and those who have a genuine caring for the people with whom they interact. Michael does not have to force or fake it—because it is innately in his character to care. This is reflected in his work as a Century 21 AA Realtor. Michael helped my wife and me at the beginning of our search on Long Island for our first house. I was impressed by Michael's approachable demeanor and patience with us as we explored the homes available to us within the parameters we had set. Michael had already invested time in us, but he was still understanding when we changed our minds about the state where wanted to live and decided to explore homes in Connecticut, which unbeknownst to us, just happened to be outside of the area where he works as a realtor. Instead of Michael losing interest in us as potential clients and just considering it as a loss of potential business, he offered to give any advice he could to help us as we searched in Connecticut, he checked-in periodically to see how our house hunting was coming along, and he even offered leads to other Century 21 Real Estate Agents in Connecticut that he had vetted himself and we were able to utilize one of the leads. After not finding any suitable homes in CT and some very frustrating times my wife reached out to Michael and he was there when we decided to revisit Long Island for our first home purchase. He guided us without ever rushing us to make our decisions. Finally, when my wife and I caught glimpse of what would ultimately become our first home, Michael worked with us to make it happen, helping us navigate the complexities of the process until we became proud new homeowners. Many people want and need different things from their realtors—my wife and I needed to trust the person who would be an integral part of such a major purchase. We needed to feel that they would care how satisfied we would be with the purchase even years after we moved in. We needed to feel that we could be open to express our concerns and even make mistakes in front of him without being judged as he advised us through his expertise. We needed an ally in our journey and a thoughtful guide who knew the home buying "terrain." Michael gave us all of this. Anyone who is seeking the qualities that I just mentioned in a realtor would do themselves a great service by seeking out Michael Francis. My wife and I will definitely recommend Michael Francis to our friends and family. We are happy and grateful! Bravo Michael Francis, our sincere appreciation!
Orlando Rodriguez, Baldwin
Tue, 28 May 2019
Coming from the inner city, we were very green to the happenings of LI. The one quality that stands out the most is how Michael Francis would always be willing to help us find answers or just share what he knew about LI. If ever we were in the dark about a subject, Michael Francis, was there to shed some light on the subject. Now, we are proud home owners. Thank you, Michael Francis.
Catalina Gonzalez
Mon, 11 Feb 2019
Michael is a great professional, if i will need him in the future, I'll call him again.
Kenny, Freeport NY
Sat, 10 Nov 2018
Michael Francis did an amazing job helping us find our dream home. Michael was always very puntional and very professional. It was a pleasure to have him working for with us and we would highly recommend him to anyone looking for their first home. He is now a part of our family and we look forward to working with him in the future!
SueJean, Oakland Gardens NY
Wed, 19 Sep 2018
Mike was beyond amazing to work with. As a first time buyer I was nervous and had plenty of questions. He was patient with me and answered any questions I had. He treated me with like I was buying a million dollar home even though I was only purchasing a coop. I spoke with several other agents before working with him, and he was by far the most courteous and helpful. I hope to be able to work with him again in the future.
Laura Carozza - Massapequa
Wed, 27 Jun 2018
Michael Francis was wonderful! He had a great understanding of what I was looking for in a house and was considerate of what was in my price range. He didn't waste my time showing me things I wasn't interested in which was very important to me. I found a house quickly and Michael gave great advice on making the offer and negotiating the purchase price. Overall the whole process went extremely smooth from contract to closing. I would highly recommend Michael to everyone!
S Altadonna LI, NY
Sun, 13 May 2018
From the start, Michael Francis was professional, knowledgeable, and courteous through the entire process of selling my home. I was completely confident at every moment that he was working hard and effectively on my behalf and was impressed at how timely and diligent he was in keeping me informed at every stage of the process. His aggressive marketing strategy, stunning pictures, resulted in receiving multiple offers within two weeks of listing my home for sale. Summing it up, I could not have been more pleased in my experience working with Michael and I would work with him again in a heartbeat.
Click Here to See More Reviews