Testimonials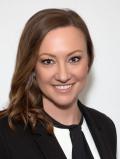 Kati, Bayport
Fri, 4 Sep 2020
Michelle Sutch was always very responsive to our needs and advocated for us in difficult situations. She was an absolute pleasure to work with, always flexible and always available to answer any and all questions. Would highly recommend Michelle's services to anyone looking for their forever home!!
Matthew S, Lindenhurst
Fri, 28 Feb 2020
Michelle Sutch composed herself like a professional real estate agent at all times. She was extremely knowledgeable of the areas we were looking and guided us in the right direction at all times. Michelle's response time to our questions was very fast and helpful, She was very patient when it came to looking at many houses, some multiple times a day, ensuring all met our wants/needs. Highly recommended!
Alexandra Hutnik, Islip
Sat, 18 Jan 2020
My husband and I first met Michelle Sutch at an open house and we knew right away we wanted to work with her. She was so sweet and so nice and we immediately you felt like you could trust her. Michelle made the process of buying our first home easy and enjoyable, at a time in our lives when this should have been very stressful, Michelle made the experience very pleasant. Michelle showed us as many homes as we wanted until we found our dream home and once we did, she made the process so easy and effortless for us. She was very knowledgeable and provided us with information and explanations that we needed having never been through this process before. She never pressured us or made us feel uncomfortable. She was truly a pleasure to work with. She is not only great at her job but she is a really great person.
Amanda, Lindenhurst
Tue, 20 Nov 2018
I was not considering using a broker until I met Michelle. Her personality and genuine caring won me over and she was able to go above and beyond to find something to fit my needs. Not only was she able to make sure that all my needs were met I also felt that she understood me and understood what I was looking for and what I was willing to do and what I was willing not to do. She worked diligently with me over time to go through all the negotiations to make this purchase possible. Michelle was always available to answer any question I had and when she didn't have the answer she was able to provide me with the answer almost immediately. I have a very busy/crazy work schedule and she would work around that and was always available to answer calls/texts/questions. She made the process of purchasing a home as easy on me as possible and I would recommend anyone looking for someone who truly cares about you and finding you the perfect home work with Michelle.
Irene &Louie Frontera
Sat, 20 Oct 2018
Michelle was friendly and professional from start to finish. We felt like we were in good hands from our first meeting. We would definitely recommend Michelle to anyone!!
Emily N lindenhurst
Fri, 18 May 2018
Michelle was amazing! She got all the information we needed was honest and answered everything promptly. I would use her again in a heart beat if we ever looked again. It was a very personal and easy experience with her
Click Here to See More Reviews