Testimonials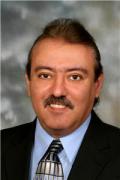 Tom Schilling and Donna Vinluan
Mon, 23 Dec 2019
For anyone that is looking to rent, sell or purchase a place, i highly recommend Paul for the job. He is a great team player and even better person. I am honored to have worked with Paul over the years and am grateful he is now a long time friend! Cheers to Pauls hard work.
Khadene Salmon Wallace, Floral Park
Fri, 20 Dec 2019
Thanks for your consistent support during the process of purchasing my new home.
Chantel P., Brooklyn
Tue, 3 Sep 2019
Paul Kocabay was the perfect match for us! He was always so patient with our many questions. He was extremely flexible as he traveled all the way to Brooklyn to continue to show us properties until we found our home. Paul has been working with us for close to a year as our last deal fell through when the sellers took the property off of the market. Paul remained encouraging and ready to help us continue our search. Paul was extremely helpful during every home visit and taught us what to look for (age of roof, electrical panels, gas meters, etc...). He asked the questions that we did not think of asking regarding the properties. We truly appreciate having had Paul as a realtor. He went above and beyond in every aspect and kept our spirits up during this long process. Paul always checked in and was always prompt with a response to any questions we had.
Carol Markoff & Family - Bellmore, New York
Sat, 31 Aug 2019
Paul was very attentive, extremely helpful, knowledgeable and patient with the entire process. He was always available to assist at all times - even while he was on vacation in Europe. We were in constant communication with him. This was not an easy process for our family. Paul really made it smooth and easy. He is a true gentleman in every aspect and is a very hard worker. He should be commended for an excellent job done. We would highly recommend him to anyone who is looking to purchase.
K. Wallace, NY
Thu, 8 Aug 2019
My house was previously listed with another company, we were not successful in completing the process. Paul was referred by a friend, he made me feel comfortable and confident is beginning the process again. We placed the house on the market again and included professional taken photos and we were off. We immediately received request for viewing and within a few weeks, we received an offer. I'm grateful for Paul's support and look forward to working with him in the future.
Andrea, Queens
Thu, 25 Jul 2019
Paul was very professional and guided me throughout the process and most importantly, I was always able to speak with him whenever I needed to resolve any problems I encountered.
Dmytro Unlu, Valley Stream.
Fri, 14 Jun 2019
Great service and timely reachable for any questions and proposals .
Tyra Miller, Oceanside NY
Wed, 24 Apr 2019
Paul has been very patient with us over the last 4 months while we decided exactly what we wanted in looking for a new home. He made himself readily available several times a week for months with a cheerful attitude. He continuously sent us new prospect homes with our latest demands. I would work with Paul again and recommend him to anyone. Paul is a winner!
Nicole Ramai & Will Hofer, Deer Park, NY
Sat, 10 Nov 2018
Paul Kocabay was professional, respectful, straight forward, funny and always available. He's made this stressful process enjoyable. Before working with him we had such a difficult time finding a dependable realtor to find a home. His advice and referrals were also much appreciated as well. What a great experience.
Tom Schilling, Merrick NY
Tue, 11 Sep 2018
Paul is an absolute top notch agent that I have now used 3 times. I would refer him to anyone I know that is looking for a great agent. He always goes above and beyond to ensure my needs are met. I consider Paul much more than an agent and after years of dealing with him, he has become a friend I can trust.
Jose Romero Amityville
Sun, 4 Feb 2018
Since I meet Paul I feel I'm in good hands ,He adjust all my appointments after my work hours,understanding all my mistakes as a first buyer was a good time working with him.
Robert g. Rice
Sat, 23 Dec 2017
Very punctual in keeping appointments, in returning phone calls, always a neat appearance, and trustworthy.
Kathryn Wiener
Wed, 31 May 2017
From the minute I signed the bid till the end, we were full speed and virtually without a glitch. We were always in full communication and the sellers, eager to close as well was a plus. With Paul and our lawyer, who was also suggested by Paul (he is awesome also), we handled everything efficiently and without delay. We closed within 2 months. I would recommend Paul and his team without reservation.
Mickey Casalaspro, Seaford
Tue, 2 May 2017
Paul was always on time. I couldn't ask for a better realtor and would recommend him to friends and family.
Charles Monell Levittown N.Y
Wed, 15 Mar 2017
Again i cant say enough . Very happy with the whole process. He got us maximum value . He didnt tell us too take first offer. He held out for the highest. Again true professional.
Jenille Billey, Valley Stream.
Fri, 24 Feb 2017
Paul Kocabay, went above and beyond to find me the perfect home for myself and family.
KATHLEEN BLINDER - HEMPSTEAD
Wed, 17 Aug 2016
I WAS VERY PLEASED WITH HAVING PAUL AS MY BROKER. HE DID AN EXCELLENT JOB AND WAS ALWAYS ON TOP OF THINGS!! IT MADE THE WHOLE PROCESS LESS STRESSFUL FOR ME WHICH REALLY HELPED. I WOULD HIGHLY RECOMMEND HIM!!
Kathryn Wiener, West Hempstead
Tue, 19 Jul 2016
Paul Kocabay came highly recommended by a friend and although I was already talking to another broker at the time, I was impressed with his response time, the fact that he was so prepared when we met. I could not believe how smoothly this process was. There is always an expectation that there will be complications along the way and we didn't actually experience any. I have never sold a home before. Paul was always available whenever I called and gave me excellent direction when I needed. I spoke with some of the ladies there when scheduling showings and they were all very kind and extremely accommodating. No issue.
Maurice Miller
Wed, 8 Jun 2016
Paul is knowledgeable and very friendly. He takes his time to explain the entire process and he goes out his way to make you have a great sales experience
Vanessa, Nesconset NY
Tue, 2 Feb 2016
Paul went above and beyond to ensure my husband and I were aware of every step of the process and what the next steps would be. His level of professionalism and knowledge in real estate is what kept the process of buying and selling bearable.
PETER MCGLASHAN WEST BABYLON
Fri, 15 Jan 2016
WHAT SOLD ME ON PAUL HE WHEN HE SAID HE WOULD LEAVE NO STONE UNTURNED UNTIL HE FINDS MY FAMILY A HOME AND SO SAID SO DONE THANK YOU PAUL.
Robert Preston Westbury ny
Thu, 24 Dec 2015
Thank you for your services. Out of all persons invloved you were definetly the most helpful and professional. I will definetly recommend you to anyone looking for real estate services.
Linda & Christine Nelson Massapequa
Tue, 6 Oct 2015
Paul is extremely down to earth & truly sympathized with our situation, which was very important to us. It wasn't an easy situation for us & he made it easier. It is important to have feelings about someone having to sell their childhood home & losing the last link to family members. He is very compassionate & that was important. I could have gone back to a friend to sell but I am glad that Paul contacted me. He is definately an asset to Century 21. Went very smoothly & Paul recommended someone that helped me with my variance issues. He was fantastic, like I said in previous comment, very kind & very sympathetic. It wasn't all about money with Paul, he was kind & made this difficult transition a little easier for us ( as easier as it could be). So glad we met him. Thank you Century 21
Valerie Chiuchiolo nesconset ny
Tue, 29 Sep 2015
Paul kocobay was an integral part of my home selling so fast and so close to our asking price. We wouldnt hesitate to recommend this broker and company to anyone who's looking to sell or buy a home in today's competitive market. Hands down he's the way to go! Couldn't be happier. And now I'm celebrating in my dream home!
Valerie Chiuchiolo 7 Charlemagne drive nesconset ny 11767
Tue, 29 Sep 2015
During my purchase of my dream home my broker Paul Kocabay had to go to Turkey to tend to a sick mother. He connected his email and never lost touch. His cell phone was ALWAYS accessible via call or text. In this day of smart technology Paul is not left behind. This was over and beyond and I was sold!
Anthony D. Massapequa NY
Tue, 29 Sep 2015
Paul Kocabay was always quick to respond to a text message or email and I was very confident that I would reach my ultimate goal because of the help recieved from Paul and his partner Santo Minero.
Brian Taylor, Newark De.
Sun, 15 Mar 2015
Paul went way above and beyond his duties regarding this sale. After recently selling a previous property we moved to Delaware before 40 Butternut closed. The Town of Hempstead gave us numerous problems on Butternut which delayed the closing for several months. Paul handled practically every aspect of the sale and took care of the house for us on Long Island. He dealt with the Town, architects and contractors and kept an eye on the home, saving me numerous trips back to New York. His efforts saved the sale more than once. We are extremely satisfied and would recommend him to anyone.
Terry Passalacqua, Amityville, ny
Mon, 9 Feb 2015
Paul Kocabay was very helpful in making my home purchase run smoothly. He was always available to answer any concerns I had, and was one step ahead with the paper work needed. I had a wonderful experience and would recommend Paul to my family and friends.
Click Here to See More Reviews