Testimonials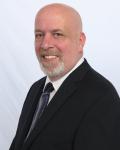 justin lacoff
Wed, 26 Aug 2020
Pete was a true gentleman and absolute pleasure when we first met him. He truly listened to my wife and I and asked pertinent questions that helped with the home search. Pete was a great agent and someone I really enjoyed working with. He was responsive and constantly available. He really demonstrated professionalism and knowledge of real estate. I would highly recommend Pete to anyone looking for a home, in fact, I have already reached out to friends who are starting the home search Pete was a great realtor to work with. He really was helpful and knew exactly what he was doing during this process.
Anne Coppa Shaker Heights
Mon, 12 Aug 2019
Peter Johnson frequently contacted me during the sale process: asking if I had any questions or concerns: providing me with bid information; telling me what I could expect during the time period from contract to closing. He was always supportive and eager to be helpful.
Ed Cohen Levittown
Mon, 11 Mar 2019
Choosing Pete Johnson to represent us in the sale of our home was an excellent choice. He was the consummate professional and was readily available to answer any question that we had. His plan to market and sell the house was perfect. He sold the house in about a week and for more than the asking price! Not really sure how much more he could have done, just a very satisfying experience and I would not hesitate to use or recommend Mr. Johnson again.
Randy New York
Fri, 4 Jan 2019
Peter really help me and my wife in searching for a piece of property that fitted our needs. Price, space and location were key and they nailed it.
Jerry Ticali, Seaford, New York
Wed, 31 Oct 2018
Peter Johnson, my agent, called on me for an extended length of time until a decision to list property for sale, During this time, he showed continued interest and concern for our sale interest and concern for our desires without subjecting us to any sales pressure. He truly was intersted in aiding us to acheive our long term needs rather than just mqke a sale. Pete was always helpful in finding solutions to the whatever unforseen problems which presented themselves. He always had our final needs in mind. During this sales process, Peter Johnson has represented himself as a true professional with a sincere interest in the needs and desires of his cllients. To this end, my relationship with Pete has changed from broker/client to trusted friend.
Marie Seaford NY
Thu, 11 Oct 2018
Pete was very helpful, knowledgeable and courteous throughout the entire home buying process. I would certainly recommend him to friends and family looking for a realtor.
Norma Venuti Massapequa Park, NY 11762
Sun, 9 Sep 2018
Pete Johnson was there for us even when we were not home. He took in our mail and made sure our house was secure. A real stand up guy. You would want this man to sell your house.
Billy, Farmingdale
Thu, 19 Jul 2018
Pete was everything you could hope for from a real estate agent. He was friendly, personable and always responded to phone calls or texts immediately. I would wholeheartedly recommend him to everyone I know.
Kevin - Nassau County
Wed, 18 Apr 2018
I'm more than satisfied with the work Pete put in while helping us find a home. He is by far the best realtor I've ever dealt with. I would gladly recommend him to anyone looking to buy or sell in the Nassau County area.
karen formerly of massapequa park
Sun, 24 Sep 2017
when pete first approached us we were thinking of selling the house and relocating to Virginia, we told him we were thinking of selling to a flipper and he looked into the house and said this is not a fixer upper. he did not push it and just left his phone and asked us to call if we were serious, which we did. He and George came to the house and in a very professional they told us we could sell the house for a price we couldn't believe. the sale went so smoothly that the house sold in 3 days (WOW). Pete is a very pleasant person , trustworthy person, lives in the area. I would use Peter Johnson again and recommend him to anyone.
Nick Loiacono, Holbrook
Fri, 26 May 2017
Peter did one thing that was super important to me.... He answered the phone and took time for me EVERY time I called. This meant the world to me.
Karen Caiola
Sun, 13 Nov 2016
Peter Johnson was an outstanding sales agent. Very professional, responsive and willing to assist us in any way possible. We were out of state so it was very important for us to have someone we could trust to handle everything we needed. Peter Johnson was that person. He went above and beyond. His hard work and the efforts he put forth are greatly appreciated. We would highly recommend Peter to anyone who is looking to buy or sell a home. Thanks!!
Barbara Schwartz, Levittown, NY
Wed, 10 Aug 2016
Peter Johnson guided us through the sale of our home perfectly.
Joanne & Graham
Wed, 10 Aug 2016
My family & I recently had the pleasure of working with Peter Johnson in regards to selling the home of my husband's aunt who passed away. Peter made what I had expected to a stressful situation as stress free as possible. He understood our needs & got the house on the market & sold within a few weeks. Peter was knowledgable, professional, organized & an all around pleasure to work with. We met with a few other agents prior to deciding to signing with Peter & I'm happy to say we selected the right person to work with! Thank Peter for everything
Paul Gaines - Farmingdale, NY
Mon, 28 Mar 2016
Pete Johnson did everything possible to ensure my satisfaction. He showed nothing but extreme professionalism at every moment. Peter would return my calls / emails promptly, and during off hours. Very helpful and responsive.
Click Here to See More Reviews