Testimonials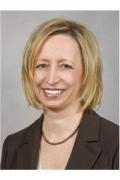 Linda Schwartz, Northport
Wed, 11 Mar 2020
Sandy made me feel she was truly concerned about the sale of my house. Whenever there was an issue at hand, she was confident and reassuring. She made me feel her support and that I was not alone with decisions about the house. I could bounce questions off her and she would help me decide. She was never overbearing. She maintained a consistent attitude about assisting me and my sister until the sale of the house was completed. I believe she would be an asset to any other people looking for sincere help to sell their home. I would recommend Sandy to my family, friends and acquaintances.
Robin Schlinger, Massapequa, NY
Wed, 22 Jan 2020
Sandy Mathis was a wonderful broker and I would highly recommend her to anyone buying or selling a home. She is professional, knowledgable and was part of our team from beginning to end. We appreciate that she found us the perfect home and will use her again to sell our current home. I can't say enough positive adjectives about Sandy. She made our experience delightful!
Gerry A - Smithtown, NY
Thu, 9 Jan 2020
Sandy did an outstanding job in representing us for both our purchase and our sale. She was super patient with us, and truly went above and beyond. Thank you!
Angela Argutto, Smithtown, NY
Wed, 8 Jan 2020
Sandy Mathis has been a pleasure to work with. She is knowledgeable, friendly and patient. She answered all our questions in a timely manner. She made the sales process as smooth as possible. I would recommend Sandy to anyone looking to sell or buy a home.
Holly Hurd Seaford, NY
Sat, 10 Aug 2019
Sandy Mathis had sold several houses on our street and I had seen her in action & was impressed with her hard work & diligence. Multiple open houses, marketing, post cards, whatever it took. We moved before our house was sold & I was convinced Sandy was the right person to take care of the house as well as sell it. I was right! Sandy went above & beyond selling our house because we moved before it was even listed. I trusted her, based on our conversations, to do what needed to be done from a property mgmt standpoint and she did. It took some time, meaning more work for her, but I never felt that was a reflection on Sandy and she never complained or let me down. We were able to effectively communicate, mainly via text but also by phone & email, and to work together to achieve the goal of selling our house to a family who would appreciate what we had created for a good price. I couldn't be happier with using Sandy and highly recommend her!
Janet Mays, Wheatley Heights
Sat, 19 May 2018
We interviewed agents from 3 different real estate offices. We immediately knew Sandy was the agent for us. She was professional and knowledgeable from the beginning. We had the utmost confidence that she would sell our home and she did not disappoint.
Andrew, Rockville Centre
Thu, 10 May 2018
Sandy Mathis made the home buying experience extremely easy ! She consistently went above and beyond for my FIRST home purchase. She is knowledgeable and friendly. I HIGHLY recommend Sandy Mathis for the purchase of any home.
Bob Cass St. Martin FWI
Thu, 15 Feb 2018
Sandy was very professional and helpful. She told us what to do and when to do it and we trusted her completely. It was a pleasure to work with her.
Yvan & Michelle Garcia
Thu, 28 Dec 2017
Sandy was extremely helpful and patient throughout the entire process. She was ALWAYS accessible and helped to make this extremely stressful process a smooth transition. I give her my strongest endorsement and Would highly recommend her services to anyone looking to buy or sell a property.
Yvan & Michelle Garcia
Mon, 18 Dec 2017
Working with Sandy was an incredible experience! She was extremely helpful, patient, and always just a phone call or text message away. She made us feel comfortable with the entire process of selling our home and never made us feel pressured or rushed. I strongly recommend her services to anyone looking to buy or sell a home.
Susan & Barry Goldberger, 262 Eastlake Ave, Massapequa Park, NY 11762
Wed, 4 Oct 2017
Met Sandy and Diane when they were in our area and handing out flyers for their services Excellent sales person Excellent Sandy was very efficient in helping us get the home sold Always knowledgeable
Renee Wolf
Sat, 10 Dec 2016
Sandy was such a caring person. She gave us wonderful ideas getting the house ready for sale. She texted or called me often to keep me appraised of what was going on. I can't say enough about her. If I need services of a realtor again she will be the Horst person I call.
Eileen & John Yankowitz,Ridge
Sat, 15 Oct 2016
My husband and I were very impressed with Sandy Mathis. She was always on top of everything. She listened to what our needs were and was always there whenever we had questions or just weren't sure of something. I know when I started to meltdown with not knowing exactly what I wanted in a new place she was very calm and told me that she would take us to look at other properties Just her calmness made me self-assured and stuck to our first decision. We would highly recommend Sandy Mathis to our friends and family.
Mike from Bellmore, NY
Sat, 30 Jul 2016
Sandy was the BEST !!! Always on top of business and gets the job done. It was a pleasure working with her.
Linda Gasparini, Bellmore, NY
Mon, 9 May 2016
Sandy had great attention to detail and did her utmost to sell my home even though she tried to tell me I was over priced..she did a great job and would highly recommend her to my friends and family.. With over 20 years in the real estate market, Sandy is extremely knowledgable and would guide me in the right direction in the selling my home. THANK YOU SANDY MATHIS
Sue Rivera, Wantagh
Tue, 3 May 2016
Sandy is such a caring professional who guided me through the entire process. I would recommend her to everyone I know because she is the best at what she does. If it wasn't for her I wouldn't have gotten my dream home and I am forever grateful. Sandy Mathis is the real estate agent everyone should use. She really is the best! Don't choose anyone else....trust me.
C. Conza
Mon, 7 Dec 2015
Sandy was a wonderful, knowledgeable, patient broker and I will be using her again.
Sue Crystal, Phoenix
Tue, 25 Aug 2015
Sandy was a pleasure to work with and I would recommend to her to my family and friends. I was out of town when I decided to sell the house. Sandy made this part of the sale much easier for me by going out of her way to help with all the things that needed to be done in my absence. I had never sold a house before and Sandy always made me feel comfortable with every step of the process, I really appreciated that very much! Thank you Sandy!!
Greg and Donna Pidkameny Westbury NY
Tue, 19 May 2015
Sandy is very professional. She was always available and very knowledgeable. Sandy was totally involved in the sale from begining to end.
Ozmer Kosal, (formerly Amityville, Long Island, NY).
Thu, 12 Feb 2015
The home selling experience of Ms. Mathis made possible for a courteous and professional business relationship and seamless transfer of the property during my relocation process. Ms. Mathis also initiated and demonstrated tireless efforts in concluding the sales process due to the time constraints of my relocation. All transactions and efforts on behalf of Ms. Mathis representing the Century 21 AA real estate agency were excellent and executed most satisfactory to my expectations. All of Ms. Mathis' business personal interaction qualities were outstanding. All on site staff at the Century 21 AA agency were professional, positive and communicative. Their efforts are to be noted as very accommodating. Ms. Mathis and her colleagues at the Century 21 AA agency were excellent in their sales strategies, flexible in their negotiating skills, and giving of their time to conclude the transfer positively for all parties.
M. Leger, Freeport
Wed, 11 Feb 2015
As first time homebuyers, we were not familiar with the purchasing process. Sandy was very patient answering all our questions and was great with setting up viewings. Sandy made our home buying experience a breeze! We would recommend her to anyone!
Click Here to See More Reviews