Testimonials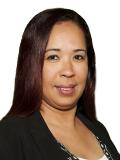 Ester Santana, Patchogue
Wed, 23 Oct 2019
Silvia Calderon was super helpful and informative! If she didn't know, she made sure to search the information and had a great sense of urgency with scheduling open houses all the way to assisting with follow ups during closing! So nice and understanding, really provides a lot of positivity in stressful situations and handles with calm manner! Always available, helped calm me down during stressful times, gave great advice, informative, attentive!
Tanya D.
Fri, 6 Oct 2017
Silvia was an excellent broker. She made me feel as though she was vested in my family and our needs. When things became difficult, she was comforting and helpful. I enjoyed my experience with Silvia and I recommend her to all!!! Thank you Silvia, you ROCK
Jose Latorre West babylon
Wed, 10 Aug 2016
Silvia Calderon was excellent from the start, she made me feel like I was in good hands with nothing to worry about and went out of her way to do so. Can't tell you how much that meant to us as first time buyer. Again thank you so much for everything. I would totally recommend Silvia Calderon to any of my friends.
Click Here to See More Reviews