Testimonials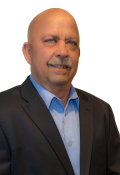 Josh G.
Mon, 28 Jan 2019
This is the second time we used Tom and team. I called them since they did a great job the first time and the second time was just the same....excellent!! If and when I need a new home I will call Tom.
Gina A.
Thu, 19 Oct 2017
Tommy was awesome - whenever I called him he was available and answered all of my questions.
Caitlin Gilhooly, Merrick, NY
Fri, 4 Aug 2017
Tom Apa was easy to work with and very available to meet; we always felt like we were in safe hands. He brought us to see many houses and advocated for us when it was appropriate. I would work with Tom again and I would recommend him to friends and family because he takes pride in his work and was a reliable resource for us throughout the home-buying process. Thanks, Tom!
JAMES URBAN
Thu, 4 May 2017
AMAZING JOB ON EVERY LEVEL...SERIOUSLY!! FROM THE BEGINNING TO THE END, AND EVERYTHING IN BETWEEN, IT JUST WENT SMOOTHLY. IT SOUNDS LIKE AN OVERSTATEMENT BUT IT'S NOT. I'M VERY SATISFIED WITH THE ENTIRE SALE. TO HAVE COMPLETED THIS SALE AND CLOSING WITHIN A 90 DAY TIME FRAME WITH NO "CURVE BALLS" WAS ALMOST TOO GOOD TO BE TRUE...BUT IT HAPPENED... AND TOM HAS GAINED A CUSTOMER FOR LIFE.
Karen, Massapequa Park.
Tue, 7 Mar 2017
Tom Apa provided knowledgeable and quick service. Would recommend him to anyone buying or selling a home in Nassau County.
Marty Moore Copiague NY
Fri, 24 Feb 2017
See previous page testimonial.
Deb Raffaele, Levittown
Tue, 24 Jan 2017
Wonderful experience. Tom Apa is always helpful and professional.
Linda, Wantagh, NY
Wed, 24 Aug 2016
Wanted a broker who would listen to my needs and requirements. Tom was the only one who did this to my satisfaction. During the process of the sale, Tom was easily accessible to answer questions. He would check in with me which alleviated any concerns that popped up during process. Office staff was very helpful.
Anthony Tetaverde Merrick
Sat, 16 Jul 2016
Tom was extremely professional and knowledgable of the market and business. I would absolutely refer him to anyone looking to sell a home in Nassau county. It was a pleasure to work with and century 21 and we had terrific results in the end.
Anthony DeVito, Merrick
Tue, 9 Feb 2016
Tom was simply outstanding. His availability, friendliness and communication all exceeded expectations and was the loan bright spot in a very stressful process.
Anthony, Lynbrook
Fri, 29 Jan 2016
We knew Tom would be our broker the second he walked through our door. He was very friendly and knowledgeable. Our daughter took a liking to him instantly and she hardly feels comfortable around any strangers. His response time and availability to meet was outstanding. His value of our home was spot on and we are extremely happy with the price we are paying for our new home. I would highly recommend Tom to anyone making real estate deals.
Click Here to See More Reviews