Testimonials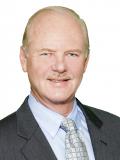 Diane, Seaford
Wed, 2 Sep 2020
Tom Miller was always very professional, knowledgeable, prepared, available and answered all questions in a timely manor. The sale of the house went very smoothly especially with the added challenges of COVID. It was a pleasure working with Tom and I would highly recommend him to anyone buying or selling a home!
Michael Morafates 85 Mitchell Avenue, East Meadow, NY 11554.
Fri, 31 Jul 2020
Tom is trustworthy and always professional. He has a neat and impressive appearance. He speaks well and other people listen. Tom knew many people to recommend for minor repairs and big ones too. Tom is the type of person who gets the job done, that is what you need. .
Kevin Hecker
Tue, 16 Jun 2020
Tom Miller is the combination of knowledgeable and professionalism.
Paul & Irene Jurgens
Fri, 5 Jun 2020
Tom provided excellent service from start to finish in our search for a new home. He has a full knowledge of sales in the area and anticipated problems before we even thought of them. We were very happy we had Tom to guide us through this process.
Peter, Massapequa
Sat, 9 May 2020
We went with Tom because of his experience and excellent reputation in the industry.
Peter, Massapequa
Sat, 9 May 2020
We went with Tom because of his experience and excellent reputation in the industry.
James and Dorothy Seaford, N.Y.
Fri, 1 May 2020
Many positive things about Tom and his team. He led us through a difficult situation and was able to use his network to sell our home. The attorney he recommended is excellent. Tom was always available, returned many calls and was very experienced and competent. He can overcome almost any situation that is presented. His marketing plan was excellent, included local advertising, open houses and agent introductions. Tom is an expert in our area. At the top of the field! Tom was more than knowledgeable. He is trustworthy, reliable and competent. I recommend him to everyone.
Rob & Courtney - Wantagh, NY
Tue, 7 Apr 2020
We first heard about Tom Miller through a series of recommendations from his past cliental and he certainly lived up to his reputation. He has a sense of genuine charisma and always made us feel as if we were his only clients. He took the time to get to know us individually and understand our preferences for our future home. He was very honest during showings - if he felt the house was not appropriate for us or did not meet our needs, he let us know immediately. He definitely knows what's best for his clients!
Dennis Froeder 67 Crest Road west North Merrick NY
Wed, 26 Feb 2020
Thomas Miller was a pleasure to deal with as my broker. Tom explained the process from start to finish at our first meeting so I knew exactly what to expect moving forward. Tom helped me understand the real estate value in the neighborhood and the value of my home with an explanation of how the value is estimated. My house sold very quickly, we received offers after 2 days of listing and had buyer locked in within 2 weeks. I couldn't be happier with the experience.
Joyce Pira-Amante, Jupiter, Florida (Wantagh, NY)
Sat, 1 Feb 2020
I selected Tom Miller as my broker because I have used him the past, my mother has used him and my husband. I am familiar with his professional and friendly manner. Tom Miller sat with me to go over the houses for sale in my area and what I could list it for. Tom showed me patience knowing I was nervous selling my house after 40 years living in it. Tom always answered my texts and phone calls quickly. I will be using Tom in the future and we will recommending him to friends and family. Tom Miller is the best broker, he is trustworthy, patient, helpful, caring and kind. Tom Miller's advertising was well organized and professional. At the end of the closing Tom handed me a booklet of pictures he had taken of my house, inside and out. Tom wa always there when another broker came to bring buyers and the open house. I was very touched by the memory of my home he had provided for me. I would recommend Tom Miller to my friends and family. I myself will use him in the future. Century 31 AA Realty I am sure are a professional, trustful staff. I do not know anyone at Century 21 AA other than Tom Miller. Tom Miller was friendly, understanding, polite, helpful and extremely knowledgeable of my neighborhood and the field of real estate. Tom is trustworthy and always called me or text me immediately after I called or text him, always accessible and approachable. My overall experience with Tom Miller was excellent as I have stated before, I have used him in the past and family have used Tom also. He is the only broker I will use in the future.
Melissa North/Merrick, NY
Sat, 21 Dec 2019
Tom Miller was extremely dedicated to getting our house sold quickly. He negotiated well on our behalf and was thorough and prompt every step of the way. I have already recommended him to people I know who are moving in the near future.
Melissa North/Merrick, NY
Sat, 21 Dec 2019
Tom Miller was an exception realtor who went to great lengths to help find us a home, even including taking time out of his own personal time to drive by homes prior to showing them and delivering packages that went to our old address to us after we moved! He always had our interests, needs, and priorities in mind and it was a pleasure and easy to work with him.
Pat Marino, Massapequa Park, NY
Thu, 19 Dec 2019
Our good friends told us Thomas Miller was the best and when we met him we felt the same way. Thomas Miller went over and above in selling our property.
Susan Levison Massapequa, NY
Sun, 6 Oct 2019
I was told that Thomas Miller was the best in the business and that recommendation proved absolutely correct. My sale and purchase were very difficult involving two sales and one purchase. The level of expertise Thomas Miller demonstrated in coordinating all three transactions was remarkable. He was extremely knowledgeable, efficient, and willing to do whatever task needed to be done to facilitate a timely and successful outcome. He makes you feel as though you are his only client by always being reachable and aware of your needs and provides the valuable guidance needed. I would highly recommend Thomas Miller to anyone interested in the purchase and/or sale of a home. He truly is THE BEST IN THE BUSINESS!
Victor Pizzo 228 Poplar Ct.Wantagh
Thu, 5 Sep 2019
Tom Miller is the agent I would recommend to my family members and all my friends.Tom has worked with my family for at least 15 years.Tom has secured homes for both my son and daughter and they were very happy with all aspects of the process.Tom helped me much during some difficult times with the sale.If it wasn t for Toms considerable experience I don t know what I would have done.Tom Miller is the BEST AGENT anyone could have.
Rosalie Alvino, Acworth GA
Sun, 1 Sep 2019
My husband and I hired Tom because of the frequency we saw his name on houses sold in our neighborhood. We felt he had the experience we needed to sell our house quickly. He did not disappoint us. Together we worked on a selling price that was fair and accurate. Tom took great pictures and advised us on how to prepare for showings. The first day we had 10 showings and it was one of those couples that made us an offer the next day. We sold our house at our asking price. It was because of Tom's experience and structured plan that we were able to sell and close on our house so seamlessly. Thank you Tom Miller.
Lauren, Wantagh
Fri, 30 Aug 2019
In regard to a real estate agent, Tom Miller was everything we could have hoped for and more! The service and support we received while having Tom as our agent exceeded our expectations, and we feel so fortunate to have worked with him. When we had set out to begin the search for our new home, Tom was incredibly patient and worked with us to zone in on one geographical area. Many appointments later, Tom continued to be extremely accessible by communicating with us daily, keeping us up to date on new listings, and assisting us throughout the process after our offer was accepted. He was extremely knowledgeable of the location in which we ended up purchasing our home which was really beneficial for us. Tom is dependable and trustworthy, and those qualities specifically made us feel really comfortable and at ease throughout the whole experience. Tom was instrumental in helping us find our home, and we are forever grateful for his impeccable service.
Victor Pizzo 228 Poplar ct.Wantagh NY
Mon, 26 Aug 2019
Tom Miller is an excellent agent and person.Tom always kept my best interest all thru my dealings with him.I have had dealings with Tom for over 15 years.He has helped my son and daughter find their first homes and has been very professional and extremely helpful always.I would recommend Tom Miller to any of my family members and friends,Tom is the BEST!!
Paul & Lauren Yanniello, Massapequa, NY
Thu, 22 Aug 2019
My wife and I were interested in buying a home, and as one could imagine had a lot of anxiety over moving, finding the right home for our family, and choosing the perfect area to live. A family member referred us to Tom Miller, and our world changed. He helped us find the perfect home, in the perfect area, for the budget we could afford. Tom Miller is by far the best real estate broker you can find in Long Island. He is professional, patient, courteous, yet will also fight for your needs better than anyone in this market place. Our home took many months to close after contract, and Tom was there every step of the way, and was accessible any time of day or night to answer any concerns we had with the process. He far exceeded our families expectations, and made our home buying experience top notch. I can't say enough great things about Tom. Without any hesitation, I would recommend him to anyone buying or selling a home.
Joan and Paul Riedman. Calverton NY 11933
Tue, 13 Aug 2019
Tom has helped us through 3 moves., He is a true professional and we never had to worry about anything throughout stressful times. He totally knows his business and puts people at ease. Great communication always , and whenever we had to call him, nothing was ever a problem! He always got back to us immediately. A truly great guy and best agent anywhere.!
Stefanie Boglino SEAFORD
Mon, 5 Aug 2019
Tom sold my grandparents house years ago and was also recommended by a very good family friend. Tom made the sale of my house seamless. Tom is a very personable and genuine man and I would highly recommend him.
Tim and Susan Healy, Seaford
Fri, 2 Aug 2019
We can wholeheartedly recommend Tom Miller. We had an offer to buy our home in less than a week on the market. He was realistic when pricing it, did his homework to support the numbers and was on top of every detail along the way. He gave us great advice on staging. It could not go any more smoothly then it did. He did a phenomenal job at making sure everyone else did their jobs also. From the day we signed paperwork to put our house up for sale with Tom Miller to the day we closed was exactly 3 months, which was amazing! Would strongly recommend him to family, friends and strangers!
Joan Riedman Massapequa ny
Fri, 2 Aug 2019
Tom gets the job done, He's professional, caring,kind, a great communicator and just knows his stuff! He's soooo comforting to have in your life during a stressful time. Never worried about a thing with Tom as our agent. He is definitely the best!
Paul Riedman, Calverton ny.
Fri, 2 Aug 2019
Keep doing what you do Tom! You've got this ! Thank you for all you have done for us
Sarah, Massapequa
Sat, 13 Apr 2019
We would highly recommend Thomas Miller. As it was our first time buying a house, it was very helpful how familiar he was with the neighborhood and style of homes in those neighborhoods. He was very professional throughout the whole process.
Dave Hecht Queens NY
Sat, 9 Feb 2019
Tom Miller was a pleasure to deal with. Would recommend him to family and friends looking to buy a house. Would also use him again. He got our house sold in 24 hours!!!
Olga Biesiadecki
Sat, 9 Feb 2019
I must say that the idea of buying our first home was very stressfull until we have met Tom. He made the entire process very easy and smooth leaving us with a beautiful place we can now call our dream home. Between the professionalism, friendliness and his expertise, Tom was able to help us with purchase within 24 hours of house being listed; .. and lets face it, normally this never happens! If my family or friends are ever in need of buying and/or selling, Tom would be my only reliable source!! We couldn't have done it without you Tom!!! Thank you so so so much! I
Thomas H Chastain, Bayville NY
Sat, 2 Feb 2019
Best realtor we have ever worked with. He helped us with multiple transactions.
Anthony Buonomo, Malverne
Tue, 11 Dec 2018
Tom is a someone you can trust. He assisted me with all and any questions in regards to buying a home. I would highly recommend Thomas Miller to my friends and family.
Ed Figueroa
Sun, 4 Nov 2018
Tom is a credit to his profession incredible follow up through every step of the process if you are looking to sell your home he is the person to seek out. You'll understand the process trusting that Tom is working to make the whole experience better on your behalf a true pleasure to work with.
Dan Sepe ... Massapequa New youk
Wed, 24 Oct 2018
Tom Miller came very highly recommended from many friends that have used him before .Very knowledgeable of the area . As well as other areas to do with real estate. Answered all my questions and if he didn't know he found out and got back to me with the answer. I would highly recommend Tom Miller he's friendly and approaches situations that may come up very professional.. Dan Seoe
The DeCuir Family, Massapequa Park
Sat, 20 Oct 2018
Tom came highly recommended and he was so helpful in getting the house ready for sale and working with me to make this an easy process House sold right after first open house Tom went above and beyond for our family. We relocated to Tennessee and he watched over the house while we were away. He kept constant contact with me to let me know how the sale was progressing, it was as if I were at the house at all times. Tom is awesome!!! This could have been a difficult time for me but Tom was there to guide me the entire time.
Ann & Kerry O'Sullivan, Farmingdale, NY
Wed, 17 Oct 2018
Tom Miller went above & beyond in his efforts to sell our home. His absolute professionalism & tireless commitment are the reasons our home sold as quickly and well as it did; the icing on the cake was the booklet of pictures of each room in the house outside that he gave us at the closing; I'll always treasure it. Tom is an outstanding credit to his Century 21 office. Selling our home of 33 years was bittersweet; but Tom made it a very palatable transaction. In dealing with quite a few realtors showing our home to their clients we realized just how professional Tom is in comparison. We hope to never move again but if we did- we'd be calling Tom Miller..
Russ Mechaluk
Thu, 11 Oct 2018
True professional.
Joanne & Steve Hess and Lisa Barbieri
Sat, 25 Aug 2018
Our long time former neighbors highly recommended Tom Miller to us. He helped their children buy homes. We were glad we took their advice. Tom is a highly professional agent. He always was dressed professionally and answered all our needs. Whenever we saw a home that interested us, Tom always made sure we went to see it. Thanks Tom
Paul D., Massapequa, NY
Sat, 11 Aug 2018
Tom Miller was very professional and understood both the property and the current market. He was helpful and made the whole process less stressful.
Michael Maini - 334 North Virginia Ave, North Massapequa NY
Mon, 23 Jul 2018
Thomas Miller was the utmost professional and made our experience in buying our first home a very easy one. Not only was he knowledgeable about the area and houses we looked at but always made sure that we were at a full understanding about everything that was going on. Even when Tom had to go through an unexpected surgery he was still answering our phone calls and texts and made sure we were being taken care of from his colleague Dame Canscoe. Both of them worked together as a great team which eventually lead us to buying our home. We couldn't have been any happier/comfortable with our experience working with Tom and Dame and would absolutely recommend them to all our friends and family. Sincerely, Michael and Jenna Maini
Bryan Horrmann, Merrick, NY
Sat, 21 Jul 2018
Thomas Miller is a very professional individual and I am very satisfied with his service. Today's market is not an easy one. He is very fast to act and retrieves the information the buyer requires very promptly. Thomas is very honest and gives invaluable information when it comes to neighborhood facts and statistics. Also, Thomas is very flexible and adapts to the buyers schedule and needs. I would definitely recommend Thomas Miller to family and friends.
Whitney Farrell Long Beach
Sat, 2 Jun 2018
Tom was outstanding ! Highly recommend him
Allan Dorans, Falls Church, Virginia
Sat, 12 May 2018
Selling a home can be a very stressful time. Tom removed the stress by always being available to help in anyway he could. His knowledge of not only the real-estate market, but of the procedures involved with bringing the property up to grade for sale was invaluable. He went out of his way to make the entire process painless. Tom patiently guided us through the code requirements and the permits needed to bring the property into compliance. He was there for us on every occasion to ensure that everything kept moving smoothly toward a successful conclusion. He was like a member of the family. Always there to help and guide, and always trusted. Our choice of broker could not have been a better one. I would recommend Tom Miller without any hesitation.
The Joneses
Sun, 6 May 2018
We had heard a couple referals for Tom from aquaintances who loved their own experience with him. As soon as we actually started touring homes with Tom it was clear we made the right choice. Tom has so many contacts and years of experience that we knew he would find us what we wanted and he did just that. He seems to be some what of a legend in Nassau County, everyone seems to know him and have nothing but positive things to say about past dealings with him. We had a deal fall through on a home so the whole process took us a long time but Tom was right there the whole time, encouraging us to keep looking when we felt like giving up. Aside from our home purchase experience with Tom, we are not friends/family/etc just posting a phony review, credit is due where credit is due. So honest truth, whenever we needed him he was there, any day, any time. I call that old school service, sadly it's hard to find these days, but Thomas Miller is the exception. Class act. Use him and move forward.
Chris and Tara, Melville ny
Sun, 22 Apr 2018
We are very pleased on the sale of our home. Tom Miller was able to sell our house in under a week and was able to get above our asking price. Considering that we bought before we sold, Tom was very aware of the situation and made sure everything went smoothly on both ends and relieved us of the stress of carrying two mortgages. We would highly recommend him to anybody. Thank you for all the help and making this move as easy as possible for us.
Allan Dorans, Farmingdale, New York
Tue, 17 Apr 2018
Tom Miller went above and beyond the norm to make the sale as painless as possible for us. He was tireless when it came to dealing with the various players involved and always protected our interests. We completely trusted Tom. He quickly became like one of the family. Tom Miller, although friendly, always presented himself as the knowledgeable and trustworthy professional that he is. Tom is a credit to Century 21 and to the real estate business in general.
Chris and Tara, Melville
Sun, 15 Apr 2018
Our overall experience with Tom Miller was excellent. We would highly recommend him to anyone. He was able to help find us our home in a quick fashion and was very flexible in scheduling. His knowledge of the real estate market is outstanding. He was able to answer all our questions instantly and it made finding our dream home very easy. We appreciate all of his support and the support of his staff.
Stephen Amante, Seaford
Wed, 7 Mar 2018
Tom was very professional and watched over every detail of the sale. He made it very easy for us to sell our house. This the second house I sold with him. I have two more and I will call him when it is time to sell them.
Michael McCabe, Massapequa Park
Wed, 7 Feb 2018
I didn't know Tom previously and selected him on a recommendation from an acquaintance. After meeting him once we were very comfortable that Tom had the experience we needed to sell our house. We had special requirements, needed to sell the house quickly, for a fair price with special family dynamics involved. Tom understood our needs and put a plan together. Our house sold within a week once on the market. Tom was professional and competent. I would recommend him to anyone selling their home. Tom was very proactive and took the initiative to assure every aspect of the sale from our 1st meeting to closing went smoothly.
Maria Favuzza massapequa
Sun, 10 Dec 2017
Thomas Miller was the key factor in why we are home owners today. Mr. Miller worked tirelessly to find us a home that hit every single one of our needs and wants. Thomas Miller payed so much attention and care to us, we felt as if we were his only priority! There was truly never a time we can recall that he didn't make himself available to and for us. We are so grateful for Thomas Miller, his care and his ability to make us feel like family. Buying or selling home can be a stresful, nervewracking time as well as exciting and if you are first time buyers like us, full of lot of unsureness and many many questions. Thomas Miller was truly there to ease our minds and walk us through every single step of the process. We would highly recommend Mr. Thomas Miller to anyone looking to buy or sell their home! We are forever grateful for his time, compassion and commitment.
patrick k massapequa
Sun, 3 Dec 2017
One of the best and knowledgeable agents I have dealt with. Was prompt when asked of something and explained each step in detail. AA is lucky to have him ! A family member recommended Tom Miller and after my experience, I will do the same.
Eric Parsons and Joan Garvey-Parsons, Town of Huntington
Sat, 2 Dec 2017
Tom helped us with recommendations for an attorney and a home inspector and both performed with excellence. Tom was generous with his time visiting prospects and discussing options. We never felt rushed or pressured in dealing with him. Tom is "old school" yet 100% up to date in his field and we are very glad we had his help .
Joan Garvey, Seaford
Sat, 2 Dec 2017
Tom Miller is a very professional real estate agent. It was a pleasure working with Tom Miller, he was always there for us when we needed him.The pictures he took of our home were excellent. He entered them in various newspapers and fliers,and on the on-line listing. The wording of his description of the house was highly complimentary and well written. Not only did he help us to find the best family for our house, he also helped us to locate a new home. We really appreciated the fact that he was always just a telephone call away and would visit us so we could speak in person.Tom is a true gentleman and a dedicated professional.
Doug Sachman, Wantagh
Fri, 20 Oct 2017
Tom presented us an offer that we accepted the day before the house started showing which was amazing. As we went through the process, I was impressed with his knowledge and experience, and was confident and trusted his advice on all matters leading to closing. He went out of his way to tend to various details required for closing. I believe Tom is recognized as a successful broker and my experience validated my impressions of his reputation. I would not hesitate to recommend Tom to others and will do so.
Pellizzi, Massapequa Park
Sun, 17 Sep 2017
Thomas Miller was amazing to work with. From day one when we had our first meeting with him at his office he listened to my husbands and my needs and always made us feel important. My husband and I were in a rush to purchase a house before our baby's due date and Thomas did everything to show us as many houses as possible in a short period of time. Thomas sifted through countless houses for us. He never wasted our time looking at houses that didn't fit our needs and he worked with our crazy work schedule. He gave us his honest opinion when looking at houses in specific locations and kept our growing family in mind. Thomas was very knowledgeable about the areas we were looking in and even payed attention to how busy the streets were. My husband and I felt very lucky to work with Thomas and we were able to find the perfect house for our family just in time. We will be recommending Thomas Miller to all of our friends and family!
Gary and Maryann DeGaetano-Massapequa Park, NY
Wed, 23 Aug 2017
We used Thomas Miller 5 years ago to sell my mother's house. He took the time to guide me through the process of getting this 60 year old house ready for market. He sold the house in one day with multiple offers at full asking price! We knew then that Thomas Miller was the only broker that we would be using for the future sale of our own house. Thomas Miller is extremely professional and always had our best interest in mind. He always made himself available to us, whether it was for inspections or other communications with the buyers. I would definitely recommend Thomas Miller to my friends when they are ready to sell their homes! We couldn't ask for a better agent! Thomas Miller took us through the process with little or no stress. The house was sold within 2 days, with multiple offers at or above asking! There aren't enough words to show our appreciation for the amazing job that Thomas Miller did selling our house.
Justine- West Babylon
Wed, 19 Jul 2017
Tom's patience and understanding with us was impeccable. He is truly amazing at what he does!
Anthony and Marisa. Sayville, NY
Sat, 8 Jul 2017
We had previously used Tom Miller when we bought our first home and also when we sold it. Tom was able to walk us thru every step of buying and selling our home and put us at ease. He is extremely knowledgeable of the current market atmosphere and made us aware of things we would never have even though about. Tom was always available and there every step of the way. He was able to answer all of our questions and made sure that everything was progressing appropriately. Tom was extremely professional and approachable during the entire process. He promptly returned phone calls and was helpful and knowledgeable regarding the whole process. We would use Tom again without hesitation and we recommend him to all of our friends.
Corinne Errett 25 Sycamore St. Massapequa, NY
Fri, 2 Jun 2017
Tom did an exceptional job and was always helpful and answered all of my questions. Important for me to feel I could trust my broker. I felt that I could with Tom Miller. I would recommend Tom Miller to anyone trying to sell their home. They will be in the best hands with him.
Thomas Dassau 44 McKinley Place, Massapequa, NY
Sat, 20 May 2017
Thomas Miller is the Only Agent anyone needs to hire, even if your best friend is in real estate, you should meet your new best friend ! Thats Tom Miller ! Tom Miller made my sale quick and easy and I feel I got top dollar. He also guided me carefully as this was the only property I ever sold. The finest business person I have ever met, I was was in business for 35 years, I've seen alot of levels of professionalism, Tom is the Tops ! Best Man I think I could ever hire or recommend.. is Tom Miller and century 21 staff I felt so comfortable with Tom Miller and his recommendation of closing lawyer Mr. Bob Salderelli was the best experience I ever had with a lawyer, these 2 men really know their jobs ! I spoke with other agents, and observed other agents showing my home, I know that I hired the leader of Real Estate Agents, Thank you Tom Miller and Bob Salderelli
therese clearwater florida
Wed, 17 May 2017
I am so grateful to Tom for all that he did for me, i had actually intended to go and say goodbye to him in person before i moved from ny, but i had flu and various other medical issues and didnt even have a voice and didnt even get to say goodbye to my close friends,either, which i never imagined but it has taken me several weeks to recover, but have felt GUILTY that i havnt completed this WELL DESERVED survey and trust that it matches what he so deserved Tom was AWESOME and i apologise for the delay in writing this survey, but i was sick and over whelmed by after moving into my new home here in florida..it could not have been easier and stress free in new york as Tom made it all so easy. i had read in local newspapers and online and saw the add for Tom outside the seaford office..i just knew from the start that he was the right person for me. Tom is the most respectful, professional man i could have asked for at this time in my life, as a single elder woman i felt i could just hand it all over to him and he went out of his way,in all ways, to make things so stress free for me..he is a very caring professional,mature and upright man. he didnt sugar coat anything and was nothing but honest from day one. i told all my family (in scotland and europe) all about him, and my usa nursing and doctor friends about him too (i am a retired nurse)
Vicky Marino Seaford
Mon, 8 May 2017
What I can say about THOMAS MILLER HE IS THE BEST real estate agent he has some much knowledge and explains everything in full detail...He is willing to go the extra yard to make the selling of your home as stress free as possible.... He goes above and beyond... He is also very compassionate person for your needs... I feel I made a good friend.....Also every time you call Tom he would always answer the phone... Always kept me informed of every step of the sale of my home... THOMAS MILLER IS THE BEST REAL ESTATE AGENT ON LONG ISLAND...... Thomas Miller made the sale of my house go as smooth as possible... Thomas made it stress free for me he TOOK CARE OF EVERYTHING I had to do nothing... THOMAS MILLER IS A FANTASTIC REAL ESTATE AGENT.....PERSON......FRIEND......Thomas also explained everything in detail every step of the listing sale closing.......ALL I CAN SAY IS THOMAS MILLER IS THE WAY TO GO TO LIST OR SELL YOUR HOME..... I'm recommending him to anyone that ask.... And anyone that doesn't I talk about Tom to everyone what a nice person.... As far as Thomas Miller talk about POLITE UNDERSTANDING-FRIENDLY-PATIENT-KNOWLEGDEABLE-HELPFUL-TRUSTWORTHY-PROFESSIONAL-TIMELY COMMUNICATION-CLEAR COMMUNICATions-ACCESSIBLE-RESPECTFUL-APPROACHABLE. Multiple all those by a MILLION THOMAS MILLER EXCEEDED HIMSELF....... THOMAS MILLER IS THE BEST OF THE BEST WHEN IT COMES TO SELLING AND BUYING A HOME!!!!!!!
Dermot & Ann, N Massapequa.
Wed, 12 Apr 2017
Tom Miller did an efficient and professional job throughout the sales process. His knowledge of the neighborhood and recent successful sales had really impressed us. Tom, also did exhaustive research of comps and really customized pricing and marketing to our property. Every detail of marketing our house was meticulously attended to, from getting the photos just right and wording the description. Also, Tom always impresses with his professional demeanor and appearance. He did everything he said he would do and he represented us extremely well. We would highly recommend working with Tom.
Teresa and Jimmy Skaliotis- Farmingdale
Sun, 9 Apr 2017
Tom Miller was an excellent agent to work with! He was extremely knowledgeable in every listing he showed us and steered us in the right direction when purchasing our first home. His services were quick which helped us move sooner then later. Going into buying our first home we did not know much about the process, however Tom helped us with recommending the right people to work with and we are very happy with everyone. We have already reccommened Tom to others friends and family!
Chris
Sun, 26 Mar 2017
Tom was working as a sellers agen when we bought our house. He was very fair toward us even though he was technically was not working for us. Tom was always there to answer any question I had about the process and his response was always immediate. I highly recommend him to anyone that is looking for a straight forward salesman. Thanks Tom!
Michael and Laura LaDisa, Kernesville , NC
Sat, 25 Mar 2017
Tom was very helpful during the entire process. He even kept an eye on our house when we were out of State for 3 weeks awaiting a closing date. In fact he shoveled our walk when there was a snow storm while we were away.This provided us peace of mind that everything was ok. Not to mention we almost received full asking price.
Paul and Joan Riedman. Calverton NY
Thu, 23 Mar 2017
We want to thank Tom Miller for everything that he has done for us. He was the perfect Realtor and we could never have asked for more! We are so appreciative!
Doug and Jen Anderson
Tue, 17 Jan 2017
As a first time home buyer, the whole process was quite nerve racking and scary. Tom Miller was very helpful throughout the entire process. He was always available to answer any questions that we had. He was very knowledgable about all of the homes and the communities that we looked at. He got a good sense of what we were looking for from the very beginning and immediately made us feel comfortable. We've already recommended him to a few of our friends.
Christine Dauber, Massapequa
Sun, 27 Nov 2016
Thomas Miller recently sold my home in Massapequa and was an absolute pleasure to work with. He was courteous and professional from the first meeting all the way to the closing and the 4 months in between. There were some bumpy patches along the way, but he was always available for questions/concerns and put me at ease. I would recommend Thomas Miller to all of my friends, family and anyone looking for a realtor.
Joseph and Pamela Bohning Pawleys Island SC
Fri, 11 Nov 2016
Tom was excellent. My wife and I at times were away from the property for the sale of the house and left everything in Tom's hands. He met the prospective buyers, inspectors and accompanied all individuals that entered our premises per our request. Tom did an exceptional job. He was always professional and his appearance, manners and attitude was beyond expectations and impeccable. Tom' thank you again it was a pleasure working with you. Exceptional performance, extremely satisfied with results and would highly recommend Tom to family and friends. Not that I or my wife could think of anything else to add. In our opinion Tom covered all bases which resulted in a HOME run for us.
Nancy Fargardo, Lake Grove NY
Thu, 3 Nov 2016
I was selling my home by myself after my divorce and needed to do so in a hurry in order to buy the home I wanted. Tom was a calming, reassuring presence whose knowledge and professionalism were exactly what I needed. He was able to sell my home at a fair market value in under a month. He was never a phone call or text message away and promptly responded to all of my many questions throughout the entire process. (some of which really had nothing to do with his job requirements). I really don't know how I would have gotten through this so stress-free with anyone else. I would not hesitate to recommend Thomas Miller very highly to anyone who wanted to sell their home.
Martina Beach, Massapequa.
Sun, 18 Sep 2016
Tom made us feel comfortable in every aspect of the purchase of our home, from the offer to the mortgage, inspection, all the way to the walk through. I am not sure we would have gotten our dream home without Tom.
frank muraca
Sat, 17 Sep 2016
your professionalism was excellent . and your work ethics extreamly good . I liked the way you got back to me in timely manner thankyou
Martina Beach, Massapequa
Thu, 15 Sep 2016
Selling and buying a home is very stressful. In a business so focused on making money, it feels as if everyone is out for themselves and you cannot rely on anyone to help you make a decision. I NEVER felt that with Tom. I 100% trusted every piece of advice he gave us and never questioned motive or rationale or knowledge. This helped us sell our house incredibly fast and also buy our dream home (lots of competition on this house). For the purchase of our new home, we had to go full asking (which was high for us). However, I asked Tom what we should offer. Given his knowledge of the area and the home, he made the recommendation to go full asking. Although we were very nervous, we trusted Tom and knew that if we wanted this house, we needed to make a full offer. Note that I never felt pressured AT ALL. I am not sure I would have trusted another agent as fully to make a full offer. I am confident to say that I will absolutely choose Tom in the future and fully recommend him to anyone else within my network, both professional and personal.
Gregory and JoAnn Corsini
Mon, 12 Sep 2016
Thomas Miller was actively involved from the first day we started looking at properties and dealt with every aspect of the purchase including any issues that arose without hesitation and helped mitigate to keep the process moving from the date the contract was signed until the closing date. If anyone we know in the future asks for a real estate agent in our area whether buying or selling Thomas Miller would be our only recommendation.
Mert&Joan. Wantagh NY
Mon, 12 Sep 2016
Tom Miller was there thru all of the process, we can't rate him high enough. We gained a friend. He was available 24/7. Even called us back while away with his family one weekend.
Jack Umstatter Islip, NY
Sun, 11 Sep 2016
Please do not think that I quickly clicked these items without much thought. Contrarily, I gave considerable thought about Tom's procedures and processes throughout these past few months. He certainly deserves every one of these highest ratings. Never did he disappoint our family with his actions. He consulted with us and followed our wishes on every turn.
Kathryn borchick 8931 Oransay way, Charlotte NC 28278
Sat, 10 Sep 2016
Tom Milller was the most professional ,caring,helpful agent of all time. To sell a house in the Seaford area by the water in one day was remarkable. He was nothing but helpful in this awful part of my life. Any papers that needed to be signed, he brought to me (he knew I had medical issues) and had just lost my husband.he made the process easy, fast and far less traumatic than it could have been! He was always there for me and i absolutely trusted him day one! He is a fantastic member of your team,
Lisa O'Connor
Mon, 5 Sep 2016
Tom was great. Really really great. I am so glad he was my broker. Cheers to Tom!
Carleton Palmer; Masspeua Park
Mon, 29 Aug 2016
Thomas Miller exhibits the highest qualities of professionalism that one could hope. He encourages trust, shows kindness, generosity, patience and a high level of competence.
Steven Kogut, Bluffton, South Carolina
Mon, 22 Aug 2016
Thomas Miller was extremely easy to work with and know exactly how to market our home. The sale was quick and we were very pleased with how it turned out. I would recommend him to anyone looking to sell a home.
John Schlaeger Seaford, NY
Wed, 3 Aug 2016
Tom Miller was a delight to deal with. From the beginning he was honest and upfront. Always available to talk and answer questions and made the process a relatively easy one.
Ryan, Seaford
Wed, 13 Jul 2016
Tom was incredible throughout our home buying process. We have been looking for homes for about 8 months and Tom was persistent, patient and educating us along the way as first time home buyers.
R Keena Nesconset
Sat, 2 Jul 2016
We had a very positive experience. Tom sold and assisted us on the purchase of our new home. We would definitely recommend him to family and friends.
William and Elena Lotten, Seaford NY
Wed, 29 Jun 2016
Tom Miller sold our house to us 14 years ago. He was excellent to deal with then so when we decided to sell our house, there was no question that we would stick with Tom Miller. Not only did he sell our house fast but he was so tentative and helpful throughout the whole process. He was a pleasure to deal with and was always looking out for us. We couldn't have done this without him. I highly recommend Tom Miller to anyone who is considering selling. He is very knowledgable and honest! Tom Miller was very reasonable and easy to work with. He took the time to explain everything to us and made sure we understood the next steps. We are so happy with the transaction and with Tom Miller.
Gary Harrison, Seaford
Sun, 29 May 2016
Tom was amazing. Went above and beyond during the entire process. Would recommend to everyone.
Shauna & Justin Puvogel, East Northport
Wed, 16 Mar 2016
Thomas Miller was the best buyers agent we could have picked! He was always available to answer our questions, and took the time to really find us the best house within the criteria we were looking for. He also showed us all different options and areas when we weren't sure what we wanted. This was the first house we bought and he was extremely patient and helpful in the process. We will recommend him to all of our friends & family.
Matt Buoneto, Smithtown
Sun, 6 Mar 2016
Thomas Miller not only educated myself and my wife on the entire home buying process. He made sure the neighborhood we were looking at was safe and arranged several last minute inspections and viewings. Mr. Miller was available every step of the way. Messages were returned immediately and questions were answered immediately as well. Mr Millers attention to every detail made the entire process extremely seamless. I will be recommending Mr Miller to anyone I know who is looking to buy a house.
Ellen Bolier -port Jefferson
Tue, 9 Feb 2016
This is the first time I have used an agent and Tom Miller made it a breeze and stress free!!! I had total trust in him!!!
Michael sommers massapequa park
Fri, 29 Jan 2016
Tom was there from the beginning to end. He was there for us and made sure everything went well our expierence with Tom jade the process painless. He was the best. He was there at all times to make sure we got the best deal and the deal. was completed as quickly as possible. Without Tom this sale would never had happened.
Robert Wernon
Tue, 12 Jan 2016
We used Tom Miller in the buying of our first house and recommended by my father In law. Tom was like family dedicated to making our experience as stress less as possible. Tom Miller is the only broker I would ever refer. No complaints, Tom Miller is the only broker I would use and only broker I would refer, he's like family and was dedicated in providing a smooth sale only having our best interests in mind. I personally thank Tom for his service.
Daphne, Seaford, NY
Fri, 11 Dec 2015
Tom Miller gets the job done! He's amazingly professional, kind and courteous, and he exemplifies what a true real estate professional should be. It's terrific working with Tom; he's a lot of fun, and always makes sure that his clients are successful in buying and selling their homes.
Victoria and Ryan Duggan, Wantagh Ny
Tue, 1 Dec 2015
Thomas Miller went above and beyond his real estate duties and was always there to answer any questions we had throughout the process. He was always doing things in advance to make sure things were done on time. He visited the property multiple times to make sure things were completed properly in order to meet deadlines. It was always very apparent that Tom had our best interest in mind whenever we made decisions with him. He made our first experience in buying a house wonderful and we would absolutely recommend him to all of our family and friends!
scott zachmann farmingdale
Mon, 30 Nov 2015
Thomas Miller is a very professional man and when I worked with him i felt like i was his only priority. I can truly say that Mr. Miller made my experience in buying my home as easy as possible. Mr. Miller walked me through every step that needed to be taken in a way that i could understand. My wife and i were actually planning our wedding while we were in contract and Mr. Miller made us feel very comfortable and we knew we were in good hands every step of the way. I would highly recommend Thomas Miller for his professionalism, sincerity, and his utmost concern for my wife and i during the home buying process. Thank you Mr. Miller for helping my wife and i start our new lives together with an amazing experience, we could not have done it without you.
Stephen Margolnick ,east meadow
Mon, 30 Nov 2015
Tom was the most integral part of the entire transaction Tom is a consummate professional. He is the only professional that embodies all the characteristics labeled above My overall experience with Tom was more than I could ever have hoped. I would undoubtedly refer Tom to all family and friends From the moment you meet Tom, you know your works with the best. Tom sets the bar so high,all others pale in comparison
Jack Mathews , Pennington NJ
Thu, 26 Nov 2015
We were very satisfied with the way Mr Miller handled the entire process. Tom is a professional who knows the market and helped us sell our mothers home quickly for a fair price with minimal work on our end . Tom is very hands on and helped us navigate the various agencies and requirements often doing this on his own and kept us up to date on everything. The entire process took about 3 months. All in all a great experience We would recommend Tom without any hesitation.
Lucille T., Seaford
Wed, 25 Nov 2015
Was a very calming and reassuring. Tried to relieve as much pressure as possible. He is a treasure. He returned calls very quickly. Answered questions and if he didn't know would find out and call you back as soon as possible. He has vast knowledge and uses it to help at instance.
Daphne & Nick, Seaford
Sat, 7 Nov 2015
Tom Miller is an exceptional gentleman and fantastic real estate agent. We can thank him enough for his patience, professionalism and guidance in not only purchasing our new senior condo but also in helping to sell our home of 30 years. He's wonderful and I hope other homeowners have the opportunity to work with him - he exceeds expectations!
Stephen Margolnick, new york
Fri, 2 Oct 2015
It's my hope that others read this testimonial and use Thomas Miller for any and all real estate transactions. Too often we are quick to write negative reviews after an unpleasant experience but forget those who strive to far surpass all expectations. Thomas is exceptional in his knowledge of home values, appraisals, marketing strategies and sales. Tom was at my side every step for almost nine months while our house was being built. Every phone call was answered or responded to in a timely fashion. Professionally, Tom arrived in proper business attire at every engagement as opposed to his competitors who most often did not. Tom sets the bar so high in his field, most others pale in comparison
Linda & Frank Solimine
Sun, 20 Sep 2015
Initially I had planned to interview three brokers before making a selection to sell my property. After sitting down with Tom my wife and I agreed we need not continue the process. He impressed us with his knowledge and professionalism. He took the time to explain the process of both marketing and pricing our home. From beginning to end he was there for us ensuring the sale was completed with out any issues or problems. I would strongly recommend Tom as a realtor to my friends and family.
Toni Anne, Medford NY
Tue, 1 Sep 2015
Tom Miller was referred to us through a co-worker and we are very happy we found him because he was wonderful throughout the whole process! Tom was always available via text/phone to answer any questions we had. He made sure we found the perfect home for our family and did not try to push anything on us. We will definitely be using Tom in the future if we decide to sell and find another home. All around Tom is an amazing agent. Even our 3 year old son loves Tom!
Lynda, Lindenhurst, NY
Sun, 30 Aug 2015
We would strongly recommend Tom to anyone selling their house. He offered to help us until the day of closing without having to ask. Any advice Tom had given us was correct and he was very knowledgeable.
Yvonne Cirrin -Wantagh, New York
Wed, 26 Aug 2015
Tom Miller was very informative and personable, a true professional, he really took his time to explain all of the "current" requirements for home selling, in addition to Certifications, Permits and necessary documentation. From the start (listing) to finish (closing), Tom was invaluable, we truly appreciate all of his time, support and hard work !!! Completely satisfied, Impeccable! Perfect!!!! There are not enough accolades to describe our experience with Tom Miller @ Century 21 AA Realty!! His years of service and dedication are reflected in his performance! Thanks again for everything Tom!
Dorothy Topper, Massapequa NY
Sun, 16 Aug 2015
While Tom provided excellent service overall, what especially stood out was how much of an advocate Tom was to us and how sensitive he was to the things we told him were important.
Anthony and Marisa Grosso
Sun, 9 Aug 2015
Previously used mr. miller when we purchased our home and our experience was excellent Mr Miller was great every step of the way. Priced our house correctly and it sold in less than 10 days. Mr miller is a true professional. Would never use anybody else Tom made the whole experience very easy. He is very knowledgeable and was always available whenever we had any questions.
Melissa Mannino, Massapequa
Wed, 5 Aug 2015
Thomas Miller our broker truly made our experience in buying our first home an easy and enjoyable process. His knowledge of the area really helped us pinpoint the exact location we wanted to live in and he went above and beyond in helping us find our dream home. His professionalism was truly impressive and we would definitely highly recommend him to our family and friends looking to buy or sell a home. We greatly appreciate the time, commitment and dedication he showed to us and really appreciate all the effort he put in in helping us close on our new home! We couldn't have found a better broker to assist us in this process!
Lorraine & Anthony DeVita - Longboat Key Florida Formerly from Seaford NY
Wed, 29 Jul 2015
Selling a home of 42 years is an emotional experience , Tom Miller, eased us over the humps, explained everything in detail, answered all of our inane questions and addressed all our concerns. He gave us realistic expectations,and did not sugar coat anything. He did not under price the home nor did he allow us to Over price the home. He gently reminded us once the home goes on the market it becomes A HOUSE... a commodity. When working with Tom Miller whether you are buying or selling you are doing so with a an individual who should be the Industry Standard. A Professional with integrity, experience and knowledge by which others should take example from. He has set the bar high for himself. You are also coming away from the experience with a friend.... Tom listed our house and had it sold with 2 weeks in a market that was flat. He did so while we not even there he handled all the infinite little details and issues that arose . He treated our house as HIS and us as family..informing and guiding us every step of the way.. He did not UNDER price it he did not OVER price it. We had a unique home in a unique location and it needed a unique buyer. Tom successfully addressed that in his marketing strategy .. We have bought and sold property all along the East Coast from Maine to the Florida keys.. Tom Miller from Century 21-AA is BY FAR the best Real Estate agent we have ever dealt with and we highly recommend him to all for any real-estate needs and wants.
Sandra Albany
Mon, 13 Jul 2015
Tom was excellent. He found us our home and was a pleasure to work with. I would recommend Tom to friends and relatives.
Evan A. Katz
Sat, 2 May 2015
Mr. Miller actually cares about his clients and what their thoughts are and tries hard to accomplish what his clients expectations are. I would refer Mr. Miller to any friend or family member or business associate who are in need of a real estate broker. Evan A. Katz
Lori Grasman
Fri, 1 May 2015
tom is very professional and enjoys his job he's very serious and accommodatinghe gets all the facts and information together and then gets things done in a timely manor..even works well with the expedite and inspector..
James obray
Tue, 14 Apr 2015
If u are looking for a broker tom miller should be your choice ! Juat a overall genuine honest person looking out for your best Interest ! Tom makes u feel comfortable and really wants u to find your dream home ! Scheduling and communicating there is no better . I would use tom again but hopefully I won't to anytime soon I found a super home w lots of effort and work from tom! Also to add toms accessibility with questions that had to be answered tom was always there ... To conclude I highly recommend tom miller use him!!
Angelique Amityville
Thu, 5 Mar 2015
When we purchased our new home, Tom made our experience very stress free and he was always available to answer any questions or concerns we had. Selling our house and purchasing a new house at the same could have been a stressful time, but we had a great experience all because of Tom. It was a pleasure working with Tom.
Angelique MAssapequa Park
Tue, 3 Mar 2015
Working with Thomas Miller was a effortless and stress free. We were nervous to sell our house at this time when the market is not the best, but, Tom give us excellent suggestions on staging and we did not have to spend a dime. Not only was he correct but we got a hight price for the house than we anticapated. This is the second house we purchased and both times we used Tom and the overall experience was excellent.
Bruce McMillan 156 grand blvd Massapequa park 11762
Fri, 13 Feb 2015
Tom thanks for your help great job!
Michael Patti
Thu, 12 Feb 2015
He was great, professional, and extremely accommodating. Couldn't ask for anything more.
David & Susan Koehler 37 Lnywood Drive Ext. CT. 06410
Wed, 28 Jan 2015
Tom miller was an Excellent realtor. Went over and above what he had to do.We were never afraid of leavingt the state and leaving house in Tom's hands. Always make you feel relaxed and made you not WORRY ABOUT ANYTHING.My wife Susan and I would recommend Tom Miller to everyone. Tom was excellent on all levels. And we were very greatful for all his help.He maded himself accessible to us at all times.Getting back to us right away and not making us wait .Even at his most busiest time of his daughters wedding he was there for us at all times that we need him. You don't get that kind of agent today like Tom. EXCELLENT SAY IT ALL !! Tom made our experience very knowledgeable about saling a house and A pleasure. We would use Century 21AA Realty if Tom Miller was there . We would follow Tom Miller where ever he was saling houses from. David and I would like to THANK YOU for all you have done and did for us. You made life a lot easier for us at our worst time as you know we were going through. Thank you for all the time you put in for us to make the sale of the house all happen .And so quickly too.It was a pleasure working with you .
Francis Spingola Massapequa, NY
Sun, 11 Jan 2015
Thomas Miller has put our faith and trust into the realty buying and selling world. I tried selling on my own with numerous open houses and failed. When I handed over our home to Mr. Miller our house was sold to the first person that saw our house. Tom's experienced professionalism got our house sold immediately. He knew the right person who would need and want a home like ours. We couldn't have done it without him.
Click Here to See More Reviews