Testimonials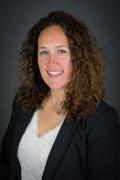 Jenna Robaey, Washington
Wed, 26 Aug 2020
Tracey was absolutely wonderful from start to finish. COVID really changed the way things are done, and she took it all in stride and we had offers coming in after the very first showing. We were selling a former family home that was located in a different state than where we currently live and Tracey made the whole situation so seamless and uncomplicated for us.
Jessica Rollo, Islip Terrace
Wed, 18 Mar 2020
We met Tracey Mikucki at an open house prior to signing with an agent at the very beginning of our home search. We really enjoyed her personality and she was extremely knowledgeable! It was important for us to work with someone who we both clicked with and Tracey was that agent for us! We have a really difficult schedule and she went above and beyond for weeks/months to help us find our perfect home! We always felt like we were a priority for her and she truly always had our best interest in mind! We were in constant communication with Tracey and we really appreciated her commitment to our search! She was responsive, kind, determined and patient with us throughout the entire process that can occasionally be frustrating! She celebrated our victories with us and fought for us through difficulties! She always answered all of our questions and if she didn't know something she got back to us quickly with the information. I would recommend Tracey to any friend or family, as well as use her again in the future! She really came along side of us throughout this process and working with her was easy! We are so grateful for her! Thank you,Tracey!
Click Here to See More Reviews