Testimonials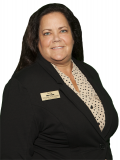 Mary Schmidt Lindenhurst NY
Fri, 28 Dec 2018
I came to the local Century21 office in search of information. I felt comfortable with Valerie from our first meeting. I had many hiccups along my sales journey, all on the buyers end. Valerie keep me posted by phone or text throughout the process. I would definately recommend Valerie and her staff if you are looking to buy or sell. I was very impressed.
Anna Carney, Winston Salem, NC
Fri, 3 Aug 2018
Received great reviews from neighbors who sold their houses thru Valerie. Everything was handled by Valerie 100%, plus ! All the above handled professionally, 100%
Denise Healey, Clemmons, NC (formerly Baldwin, NY)
Tue, 1 Aug 2017
I happen to know Valerie as a colleague in a totally unrelated area to real estate. I trust her. The early open house for the neighbors was a very good idea. I have already recommended Val to other neighbors. She is involved in another sale on the block and has the potential for 2 more customers from my recommendations.
Maria & Sergio, Amityville
Sat, 21 Jan 2017
I don't know of a more caring and personal agent quite like Valerie. She was there for us throughout evrything step of the way. She set a platform for us to be able to talk to her about any and everything. She extended her kindness well beyond her role as our agent by being there for us during our home inspection (guiding us on what to look for and questions to ask), referred us to our realestate attorney (who was great by the way), and because of her diligence we were able to buy a home that had just came on the market well before the listing made its way to the general public. Valerie is a gem and anyone would be blessed to work with her
Katie Hysenbegasi, oak Beach, ny
Sun, 27 Nov 2016
Valerie negotiated the price very well and she was able to close this deal. She was reachable all the time and answered all our questions and concerns. Even after the closing she was helpful.
Click Here to See More Reviews