Testimonials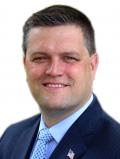 Barry and Nicole, Garden City
Wed, 25 Mar 2020
William (Billy) Negus was a pleasure to work with through what could have been a stressful process of relocating with three young children. He was always available, knowledgeable and easily guided myself and my wife through the process. I would strongly recommend him to anyone looking to buy or sell.
Eric Cohen, Levittown
Tue, 24 Mar 2020
Top notch! Pleasure to deal with. Flawless experience. Billy was always available whenever we needed him. He was on top of everything and made us feel we were in good hands during the entire process.
Frank B, Rocky Point.
Sat, 21 Mar 2020
William Negus was very knowledgeable concerning sale trends in the area and was always a pleasure to deal with. He was always readily available concerning all aspects of the sale process from open houses and showings to the inspection process, the walkthrough and the closing. He's the best in the business.
theresa and Robert Murphy, Mt. Sinai
Wed, 20 Nov 2019
William accurately "priced" my home. He focused on the strengths of our home as well as being aware of the weaknesses. We had two open houses. William was well prepared to greet perspective buyers. William informed us of the activity during the open houses promptly. The house was in full contract 26 days. William attended the closing on our sale and purchases. He was besides us throughout the daunting process of buying and selling. I would recommend William mostly because we felt he had our best interest in mind at all times. In addition he never rushed us into make a crucial decision. He is extremely timely, polite and respectful.
Theresa and Robert Murphy, Mt. Sinai
Wed, 20 Nov 2019
Our experience with William was very positive. At our first encounter William asked us what our goal was. Throughout the process William reminded us of our goal to "down size" and not to have stairs which I lost site of on more than one occasion. Looking for a new home after 43 years can be daunting. What I found refreshing was William enjoying the home search. William opened every door including attics. He looked for critical point in a purchase I wouldn't of noticed such as water stains in the basements or ceiling as well as signs of dampness. He was aware of parking availability, landscaping and maintenance in Condominium Communities. William was always on time and never seemed rushed. He followed our pace at our convenience. I would recommend William because his politeness and respectfulness to us as well as the sellers.
Charlie McCarren Mount Sinai NY
Thu, 17 Oct 2019
As a very skeptical first time home buyer William really helped walk me through the process of buying my first home and put me at ease every step of the way. He was very detail orientated and a pleasure to work with. I would gladly recommend him to any of my friends and relatives.
Joseph Matzinger East Northport
Tue, 24 Sep 2019
Billy was always available to answer my questions and had valuable information. When we walked through houses he was quick to point out the small things that the casual buyer would easily overlook. He's a great agent and I would definitely recommend him to friends and family.
Joseph Matzinger West Babylon NY
Tue, 13 Aug 2019
Throughout the process he was informative and professional. He always made himself available to us and followed through on his statements.
Click Here to See More Reviews